Santa Barbara Courthouse Wedding & Canary Hotel Reception!!!!!!!
Photographer; Peer Johnson
Coordinator; Sophie Spier, Amazing Days Events
Ceremony; Santa Barbara Courthouse
Reception; The Canary Hotel, Santa Barbara
Hair; Salon Bamboo
Offciant; Rich Tobin
Once again, I was fortunate to be chosen by a Awesome Local Santa Barbara Couple that had an Incredible Santa Barbara Wedding on a GORGEOUS DAY in early March. This is why we have to kick ourselves out here every now & again. Many times during the winter & early spring we are treated to SUMMER WEATHER when the rest of the country is dealing with snow. I know, cuz I grew up in the Midwest;)
I love this shot & I love shooting at the Santa Barbara Courthouse! For those that don't know, it is really a working courthouse that has weddings. The place features gorgeous, historic Spanish architecture from the early days of Santa Barbara.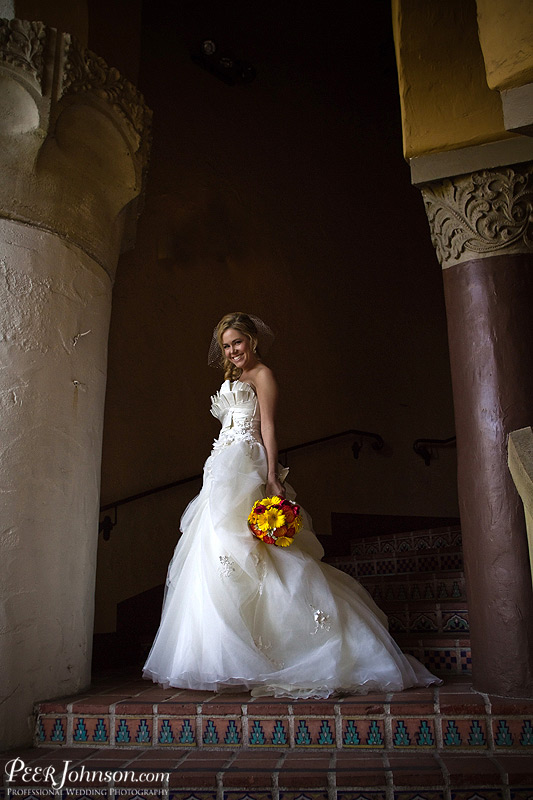 The opportunities for shooting there are spectacular. Everywhere you look is a frame, staircase or doorway that's picture perfect for framing Brides. Just add a spectacular photographer, cough…ME, & you're in there!!!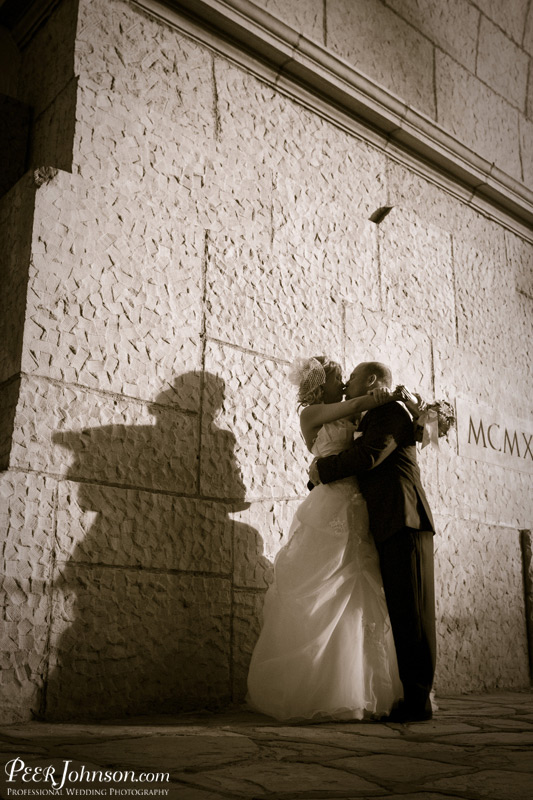 In between the Ceremony & Reception we swung by the beach for a picture perfect Santa Barbara Sunset. Gotta love it, this is why the place gets the nickname of "American Riviera". It has a similar climate to that of the French and Italian Rivieras.
The reception was held on the gorgeous roof of the beautiful Canary Hotel in Santa Barbara. The service at the Canary is award winning for a reason, they are absolutely awesome.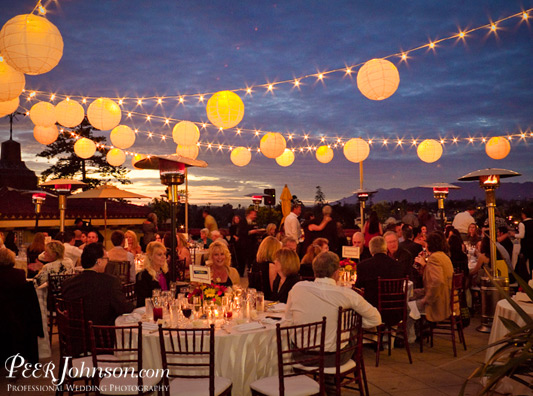 Gorgeous sunset & perfect weather, skyline views of all of Santa Barbara, you really can't ask for more that that. Another day in perfect Santa Barbara!!!