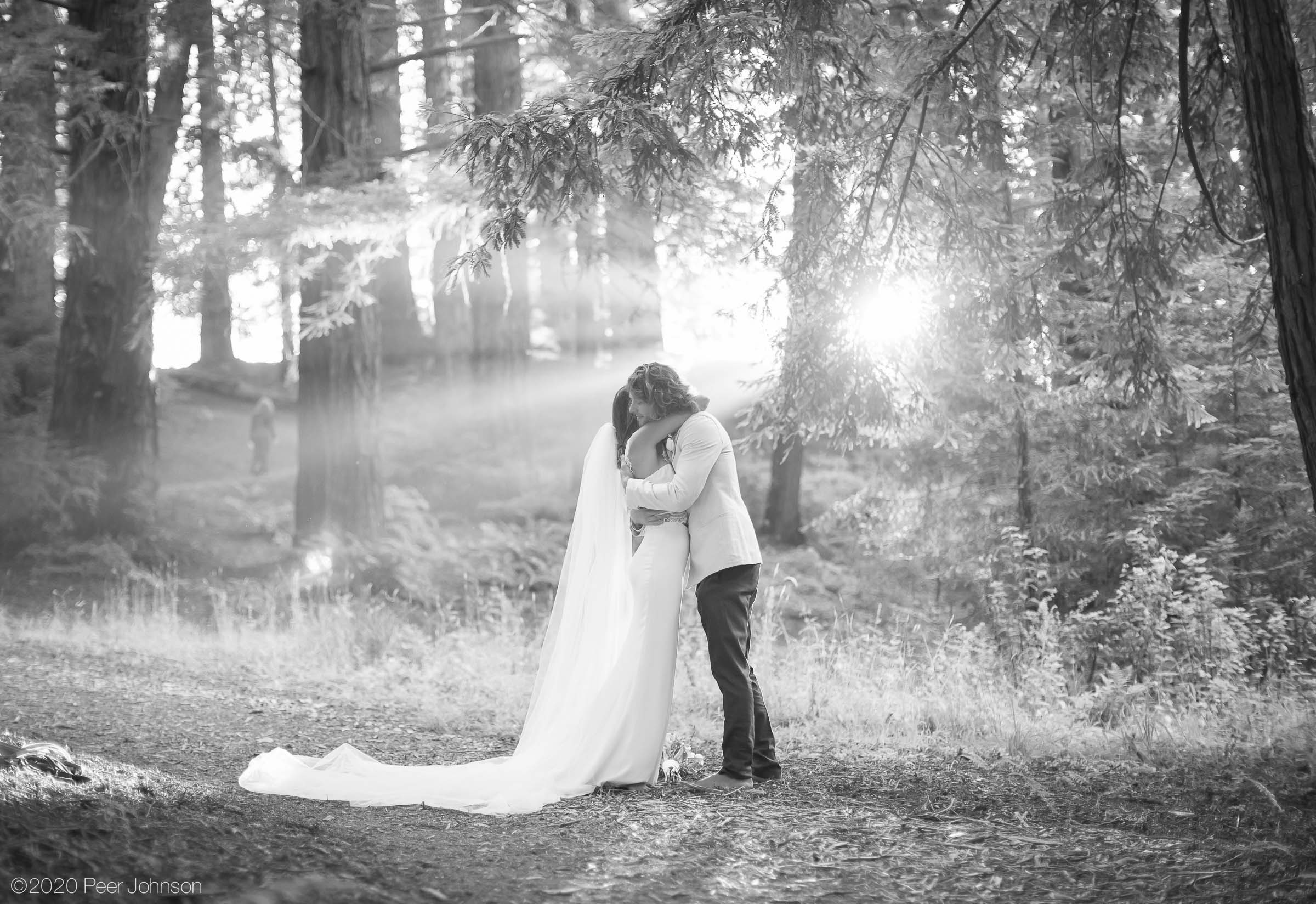 on your big day someone who has been there countless times can offer you the best choices...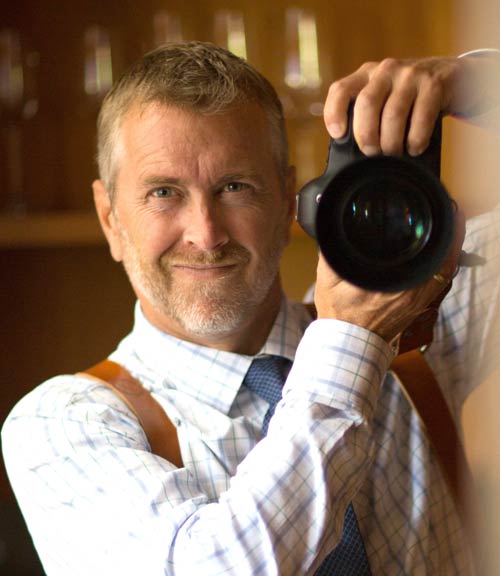 For 2 decades Peer Johnson has been a professional photographer. he has photographed over 450 weddings from pebble beach to santa barbara but has called cambria home for 15 years.
He completed santa monica college's commercial photography program prior to working in catalog photography in Los angeles for a decade. He has experience working with dozens or commercial creative-Art directors and can provide you with a professional experience on your big day!
I have photographed over 450 weddings and elopements. I started long ago with 2 years of College level commercial photography at Santa Monica College, 2 years as an assistant wedding planner to Mindy Weiss & 20 years photographing an array of assignments for demanding clients across the U.S. I have honed my creative process in order to expedite the photos of your big day while keeping them fun, loose & you!
Preparedness is paramount to photographing a wedding. Communication with clients is right up there with being prepared. By utilizing those 2 elements & getting to root of what's important for you I can quickly get you images that will last a lifetime. I may go a little off script when I think it's necessary, but I'm usually right on that:)
I have worked in commercial photography for over a decade before photographing my first wedding. This experience has taught me to have everything lined up as it should be, before I take the first pic. I try know who will be there, and why they are important to you. If you have a guest that has flown across continents, and you haven't seen them in a decade, it's my job to know their name before they walk through the door.
Being professional is #1. Many of my clients have coworkers, business partners & important family members attending their wedding. I take it very seriously that I am a reflection of you as you chose me for the big day. I always treat your beloved, family & guests with the utmost courtesy & respect. I may get a little bossy with your wedding party - but hey that's only if you want me to:)
Q: What do you find most gratifying about photographing weddings?
A: Definitely people's stories. I've had clients that have life stories that are beyond inspirational. Clients that have lost a parent, both parents even - watching a bride come down the aisle with her mother or brother on her arm, it's a really awesome thing to see friends and family support each other.
I had a couple that were in the service, officers. The groom had lost both his parents young, but he still managed to graduate college, become an officer & was on to law school. He did all this himself, AND he had a lot of great friends. His bride made a special batch of cookies with the same recipe his mom used to make for him, she gave it to him before the wedding & told him they were from his mom. We all started crying, even me:)
People want to share their stories, and guests want to share their love for their friends. I'm there to document that, BUT I've learned that I can influence that & help to bring it out. I do it by attempting to guide moments throughout the day.
Q: You're wife is a Hair Stylist & Makeup Artist, do you work together?
A: We do but we don't market ourselves together much. We've been married for 16 years & we met working on an advertising shoot in L.A. Our careers parallel in terms of starting in commercial work, and then we added weddings to our work. Although she still regularly works in Los Angeles for clients such as Disney & others - the money is just too good. Me however, I only shoot weddings & elopements, nothing else. Chances are anything published in print by Disney in the last 20 years she has done. She has a laser-like focus when it comes to her craft, a decade of professional level training as well as over 20 years experience doing makeup for photography-film. She's better than anyone in the county hands down. She also incredible at makeup on different ethnicities. A lot of advertising today is multi-ethnic, so she has it nailed. She's done over 600 weddings. We both feel that our commercial backgrounds are a huge asset for wedding work. Her name is Rhonda Johnson & her website is here.
Q: What's the story behind your name?
A: I'm Norwegian American, but my DNA is mostly Swiss & German. It's a literary name from Henrik Ibsens' Peer Gynt.
Q: What's something people may be surprised to learn about you?
A: I was on track for law school at one point in my life. I had segued from photography & went to Pepperdine University Malibu. I had a knack for legal study, so I received my undergrad degree in Poly Sci-Pre Law. During my final year I decided Law school wasn't for me. I finished my undergrad degree but went back to working in commercial photography.
Q: What's do you do for fun?
A: My wife & I go to the beach, enjoy local wineries & do a lot of sports. I've been surfing, kitesurfing, running & swimming for 20+ years. We travel whenever we can. We've spent a lot of time on Maui - over 18 months. We've backpacked sections of the John Muir Trail and skied over 16 resorts in the Western U.S. on a 3 month road-trip last few winters.
Q: Anything else you think brides should know about you?
A: Every single image you see on my site or blog was taken at a REAL wedding. I just focus on shooting great images & bringing my "A" game every time. I keep it simple, do my homework on every couple & things work out well always.
Additional Biography ...
I was born & raised in the midwest (people are straightforward and I have been described as such). 3 days after high school graduation, I hopped in my car & drove out to Los Angeles where a friends family let me stay for the summer. Shortly after I had my own apartment at 18. I'm proud to say I have worked since 15 & paid my own way since 18. I then was hired as a staff photographer for Auto Trader Magazine with my area of service being South Central & East Los Angeles. It was an extremely difficult area to work in. I regularly dealt with people from all walks of life & the ever-present threat of violence, but, the money was great and the time commitment was small. I was able to pay for my apartment, living expenses, surfing & photography school while working as a commercial photographer. I still have the black Nikon FM2 & 24mm lens I carried for 4 years.
In a strange premonition of my future work, my roommate was dating now-famous wedding coordinator Mindy Weiss. She became a good friend and one day said to me, "hey do you want to work for me?" I said, "sure". Just like that I became her assistant for L.A. celebrity weddings and parties - a position countless people would love to have. I helped her with execution on the day-of at venues such as The Four Seasons, The House of Blues & private estates in Southern California. I even photographed Billy Crystal's Birthday party for her without a contract because she trusted me & knew I would hand over everything at the end of the night-which I did. Toward the end of my time with Mindy, she even offered me the position of Assistant Coordinator, to which I would manage smaller events when she began branching out. She was not famous at the time & I turned her down because I wanted to be a photographer - truth is definitely stranger than fiction.
After graduating Santa Monica College, I worked in commercial photography in L.A. for 10+ years. I used to shoot & direct production of a catalog with a budget of six-figures and sales of around $20 million. I regularly had to deal with marketing departments, executives and salespeople in what was a bit of a tornado of requests, demands & schedules.
One day at work, I reached for a door as it swung open and nearly hit me in the face. A woman stormed out of the studio saying, "men are assholes" as she passed. She had black bangs, long black hair & I was immediately smitten with her austere demeanor (flashback to a German-American upbringing:). We dated for a few years before we eloped & got married on the beach in Cambria - our future home. After "doing the grind (work)" for several more years in L.A. we decided on a whim to move up the coast. Just like that we picked up & moved to Cambria. All our friends and coworkers thought we were crazy. It definitely wasn't that easy & at times was difficult. The coast of Cambria & Big Sur were significantly quieter than they are today. If you left Cambria on a weekday morning & drove north, you could get all the way to the Big Sur Bakery (which had just opened) with only passing a car or 2. Once, I even did it without seeing a single car on the road.
Fast forward to today & 450 weddings later we're still going strong. Prior to COVID, I averaged 35-45 weddings a year, a very busy schedule. And since, we've enjoyed having a slightly slower pace. I still feel fortunate to be able to do what I do and get to see what I see where I get to see it. I have been in or on nearly every property, private & public, between Cambria and Carmel and have seen countless amazing sights. As I've said for years, witnessing the love of people, all people, gay, trans, straight, black, white, yellow, brown, never gets old.
We do not live in a world that is dripping with cuteness & sugar. For decades I have been politically active & firmly believe that we are ALL EQUAL. If you have two legs, two arms, two ears, you are a person. Those are the only defining parameters. If you are a person, you are entitled to the same rights as everyone. We are all equal, love is blind, love is love.
Call 805.395.0175 or fill out the contact form here.