7 Cambria Wedding Venues
for a great elopement or wedding
Cambria wedding venues are beautiful & unique. Whether you want to have 200 guests at the Cambria Pines Lodge or you want to elope on Moonstone Beach, this page will give you an honest look at the best spots to get married in Cambria California.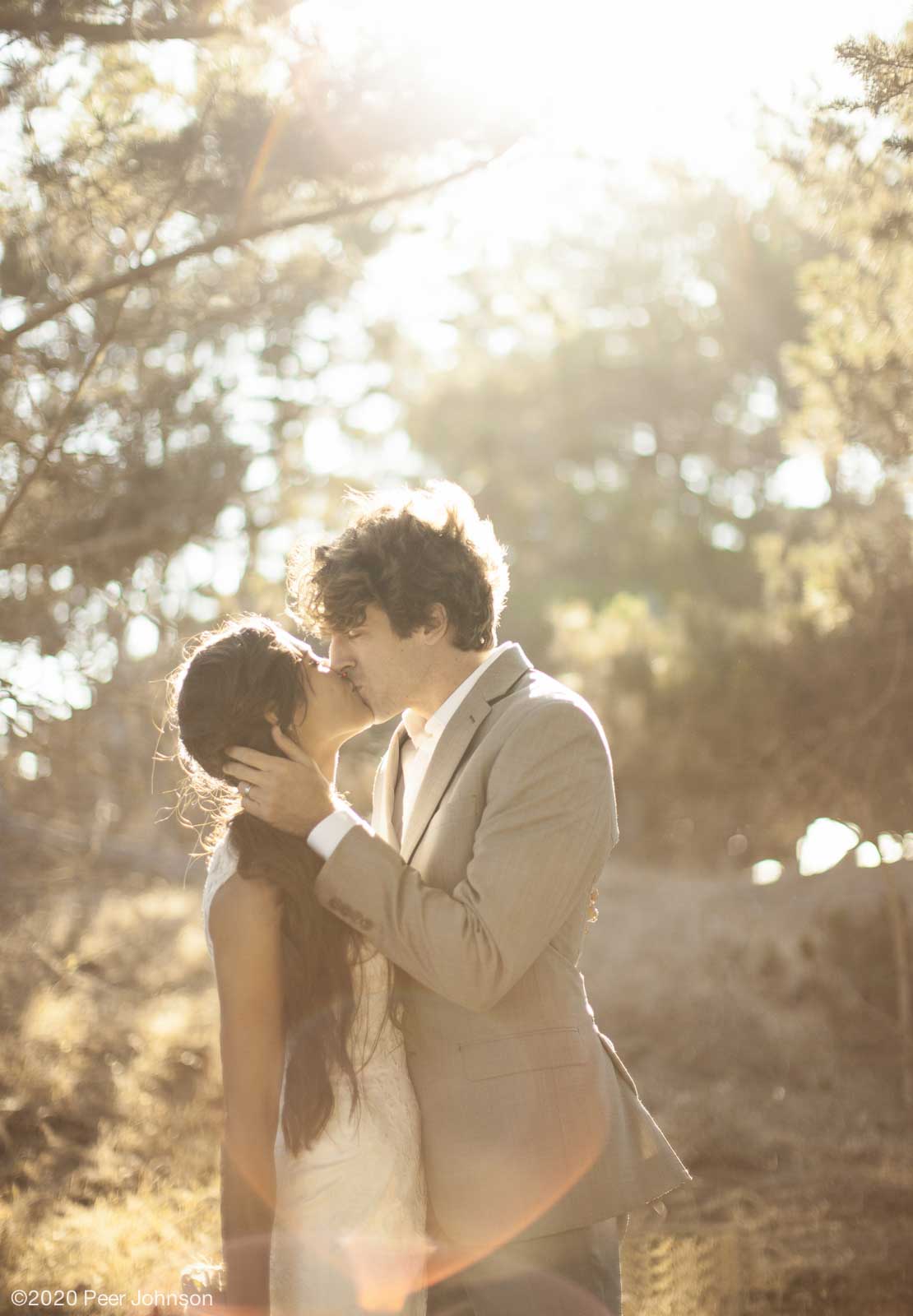 ROBIN'S RESTAURANT Cambria
A garden wedding with the best food in cambria
Weddings & elopements at Robin's Restaurant are always a classy affair. The award winning California-International fusion cuisine is served with top-notch service. The private, covered garden patio, offers comfort & beauty year round in Cambria's quant East Village (I've lived in Cambria for 15 years and this is the best part, hands down). The heated covered patio offers a comfortable alternative for an outdoor ceremony. Owners Shanny & Robin (the namesake of the place) created, farm-to-table, California-Fusion cuisine decades before it was popular. Some couples choose to have their wedding offsite with their reception at Robin's. This is probably my favorite mix & match combo for a fantastic Cambria wedding or elopement. You can view more information about Robin's Restaurant here. Or click below to see more pics from this great day!
What You Get:
-The Best Food In Cambria.
-A Garden For Your Ceremony, Cocktails & Dancing.
-A private space for 60 guests within walking distance to many of Cambria's East Village Hotel's & Inn's.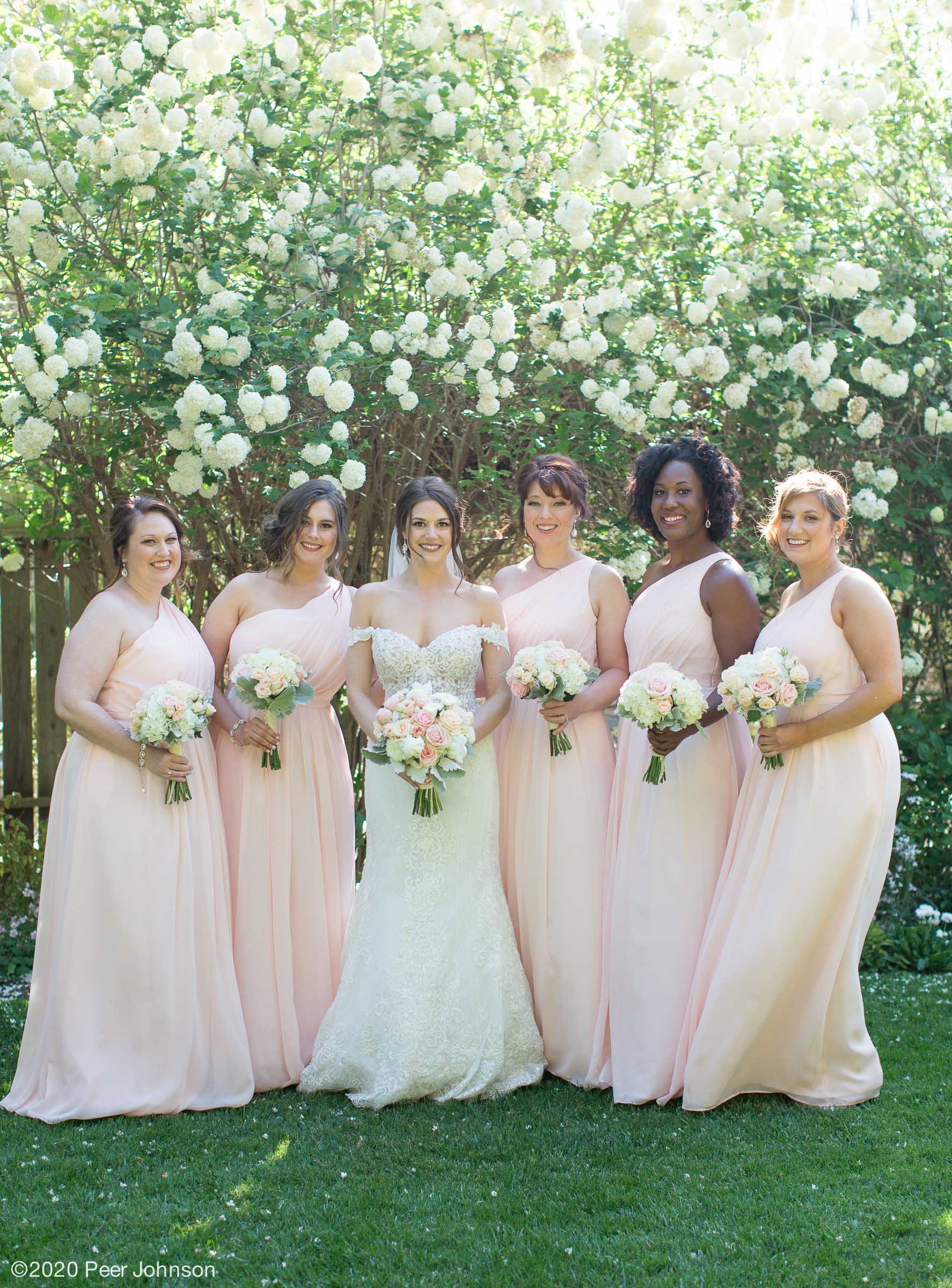 A Cambria Wedding for 20 or 200 of your closets friends
offers unlimited comfort & privacy for weddings, along with the best value in lodging Cambria has to offer. The gardens are truely spectacular – it's very easy to find a private corner for special moments even on the busiest weekends of the year. The main lawn is large enough to easily accomodate over 200 guests & is sectioned off during ceremonies for the ultimate in privacy. Guests can choose from rooms varying from individual cabin's to comfortable single rooms. You can find more information on The Cambria Pines Lodge here.
What You Get:
-Buffet-style dinner that won't break the budget.
-A Garden For Your Ceremony, Cocktails & Indoor Ballroom for your Reception & Dancing.
-Over 100 reasonably priced rooms & suites.
-Space for up to 250 guests walking distance to many of Cambria's East Village Hotel's, Restaurants & Inn's.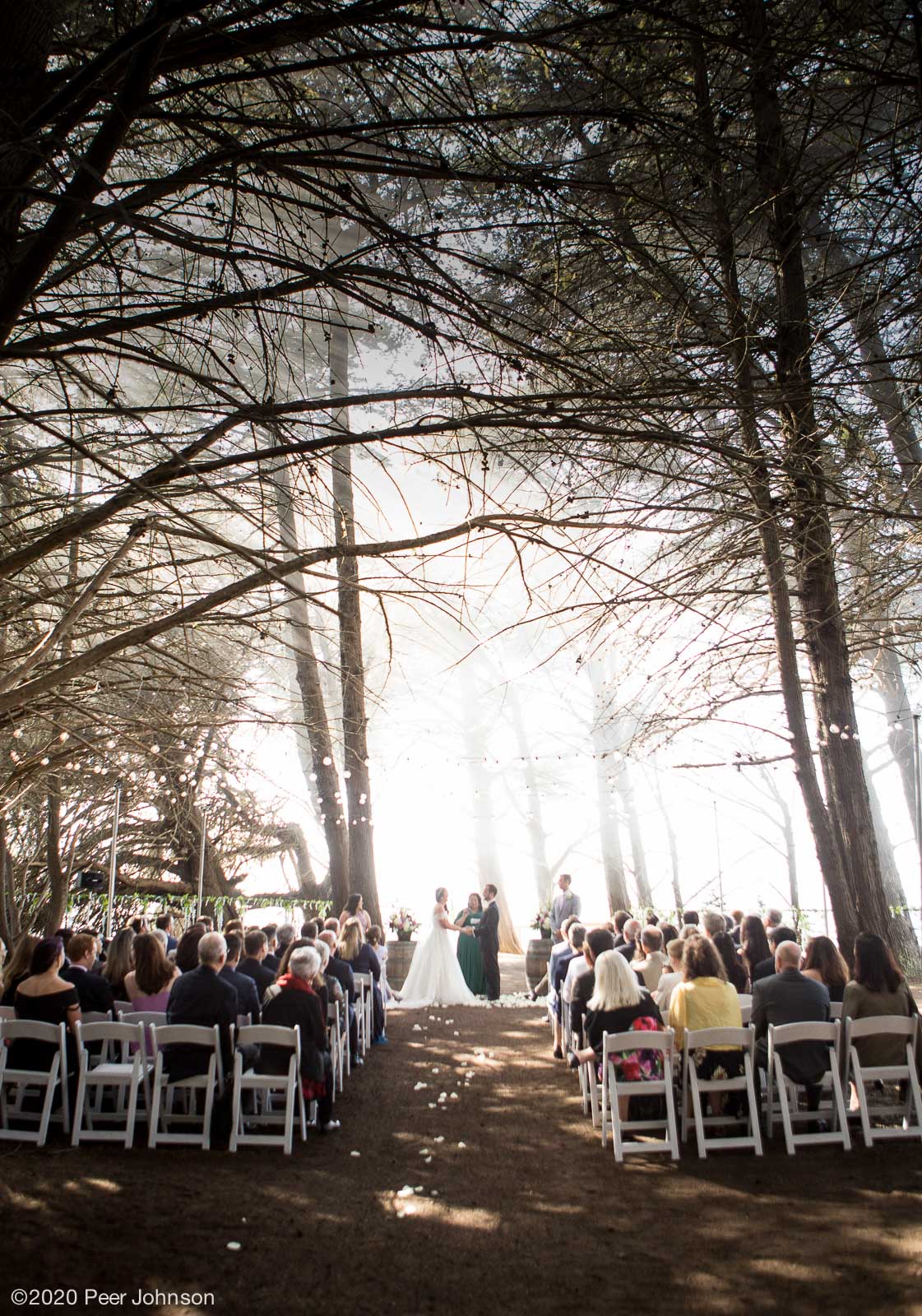 RAGGED POINT INN & RESORT
A Big Sur Wedding with a view
is located in Southern Big Sur, but, but, but, it's really closer to Cambria than it is to Big Sur. I know that makes no sense & people always get confused as Big Sur is about 75 miles long. However, Ragged Point is on the very southern end of Big Sur & is 30 minutes from Cambria. Conversely Ragged Point is about an hour from "Big Sur" – meaning where all the hotels & resorts are in Big Sur. Ragged Point Inn & Resort is an all inclusive venue that can house, feed & host your wedding or elopement ceremony all on the same property. The Cliff House at Ragged Point Inn is a seperate house at the end of the property with some of the best views in Big Sur. Combine this with the 40 spacious rooms & you can have all your guests for a very comfortable weekend. You can find more information on Ragged Point Inn & Resort here.
What You Get:
-Buffet-style dinner with a view guests will never forget.
-A large lawn for your Ceremony & Indoor Ballroom for Cocktails, Reception & Dancing.
-Over 40 rooms & suites - all with ocean views.
-Space for up to 100 guests on an ocean front property with incredible views.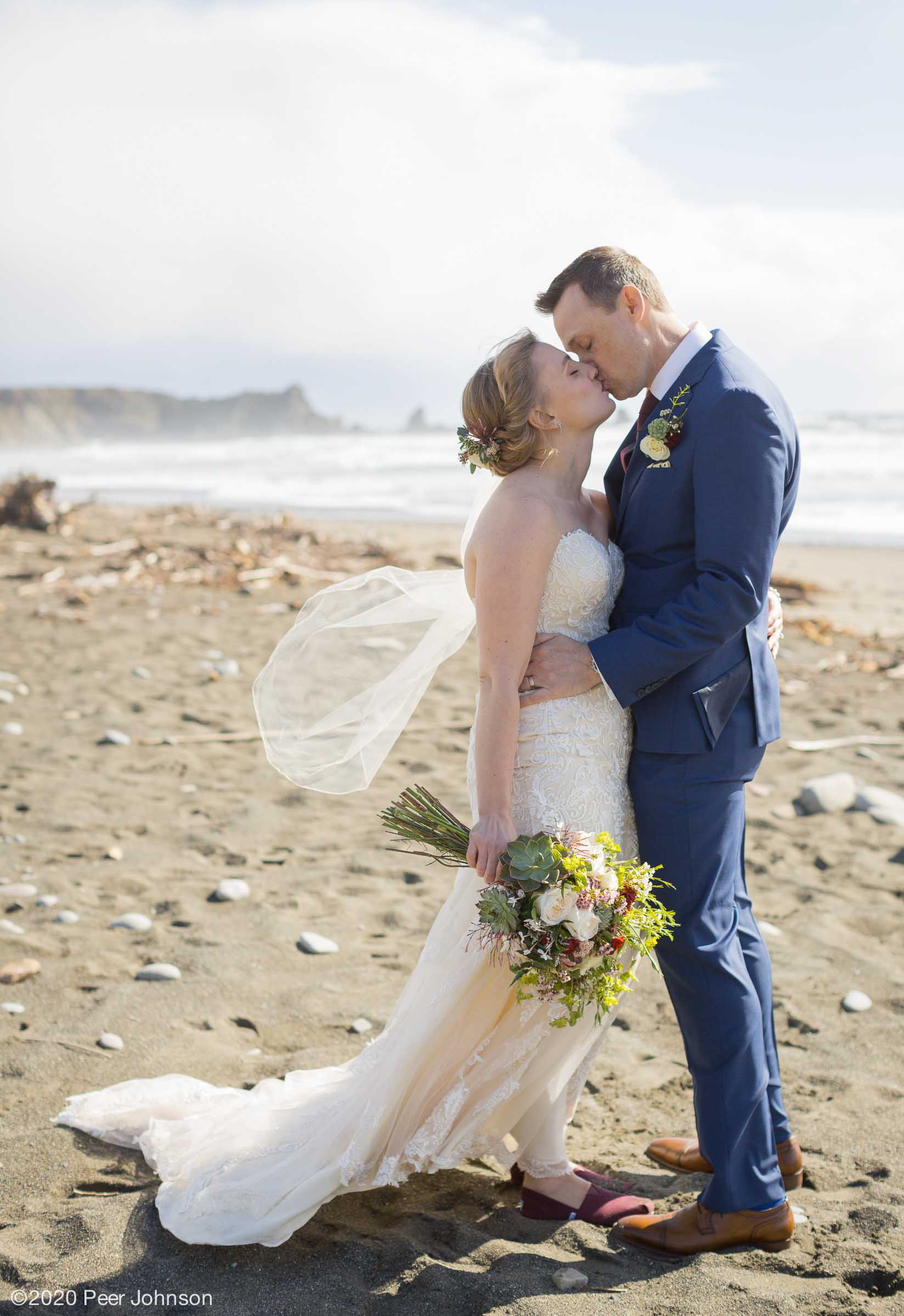 A Cambria elopement & wedding
location
with
unmatched
views
is the perfect place for your Cambria elopement or wedding.  This dark-sand beach features a few spots to choose from.  Leffingwell landing on the northern end is a nice little cove with easy access.  Shamel Park on the south end has a grass area, barbecue pits & public restrooms. Cambria's Moonstone Beach is an awe-inspiring place for intimate weddings & elopements. Black sand coves & majestic forever views are only upstaged by colorful sunsets. Moonstone Beach is very close to The Cambria Pines Lodge & Robin's Restaurant. The can easily be reached on your wedding day if you hire the right photographer! You can find more information on Moonstone Beach here.
What You Get:
-Ceremony location only. Permit by State Parks $150.
-A dark sand beach with views like nowhere else in California, for that matter, the West Coast!
-Space for up to 150 guests walking distance to many of Cambria's Ocean-front Hotel's, Restaurants & Inn's.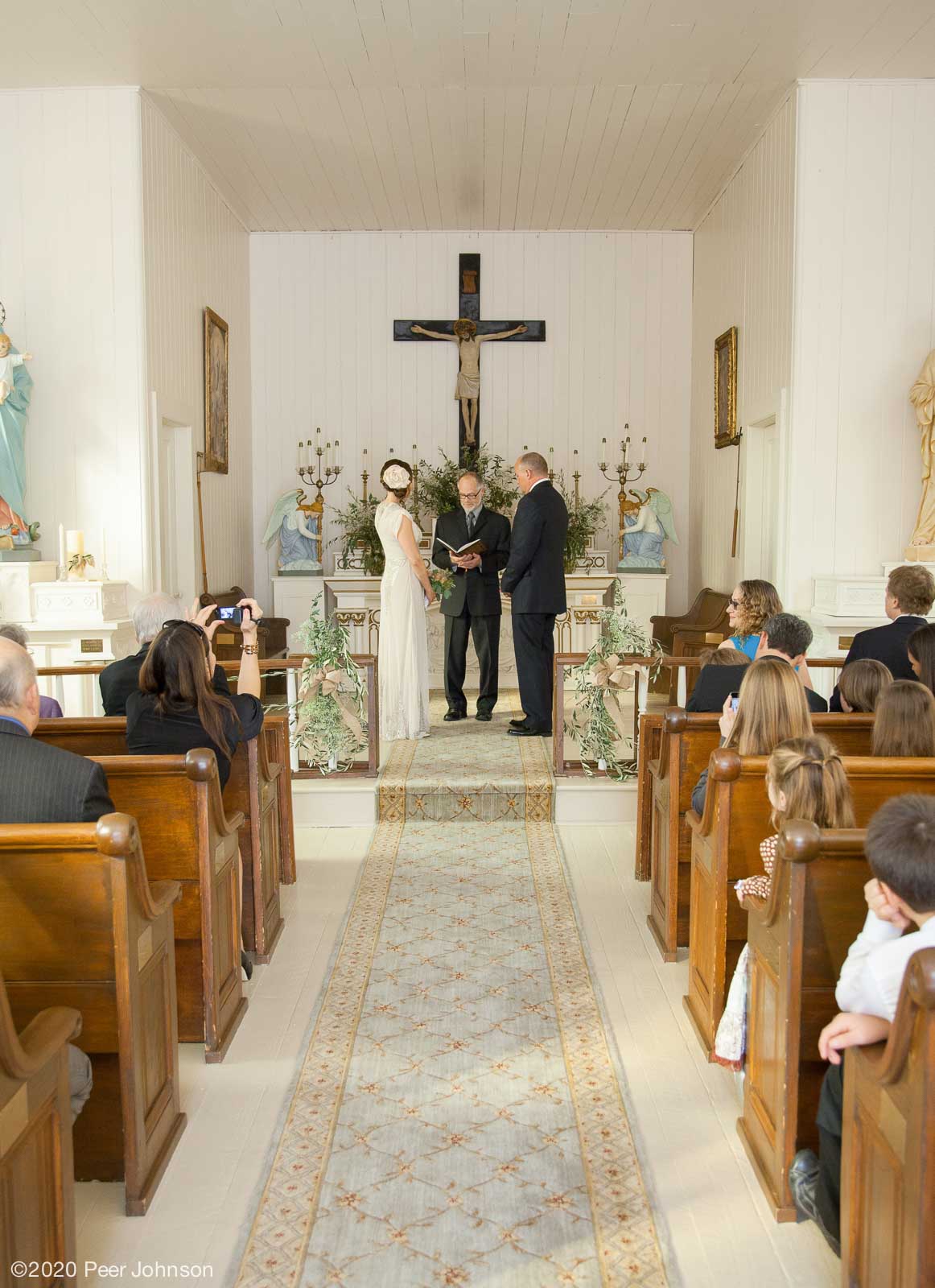 A Classy Cambria Wedding in a historic chapel
Is a hidden gem of a Cambria Wedding venue. It really is. Old Santa Rosa Chapel is a heck of alot better in person than it looks on their website. I can't stress that enough. It's really beautiful. Situated on top of a small hill in Cambria's East Village (which is the original location of town) the Chapel can seat 85 guests. It is old, small & a little creeky, but it is a very classy spot. You can find more info on the Old Santa Rosa Chapel here.
What You Get:
-A Ceremony Guests Won't Forget!
Whether your dream is 10 guests or 100, Harmony is the perfect place to tie the knot or renew your vows. The famously quaint Harmony Chapel accommodates about forty seated guests with standing room for twenty more, while Harmony Gardens is an outdoor ceremony option for those who prefer their nuptials au natural, or have a larger guest list.
What You Get:
-Two-hour private use of Chapel, Bride's Room, Gazebo & Gardens
-Monday-Thursday, 10:00am-8:00pm | $1,500
-Friday-Sunday 10:00am-12:00pm* | $1,750
-Chapel ceremony, up to 60 guests with seating for 40 and 20 additional standing
-On-site bathrooms (2)
-Preferred listing of vendors
-On-site Venue Manager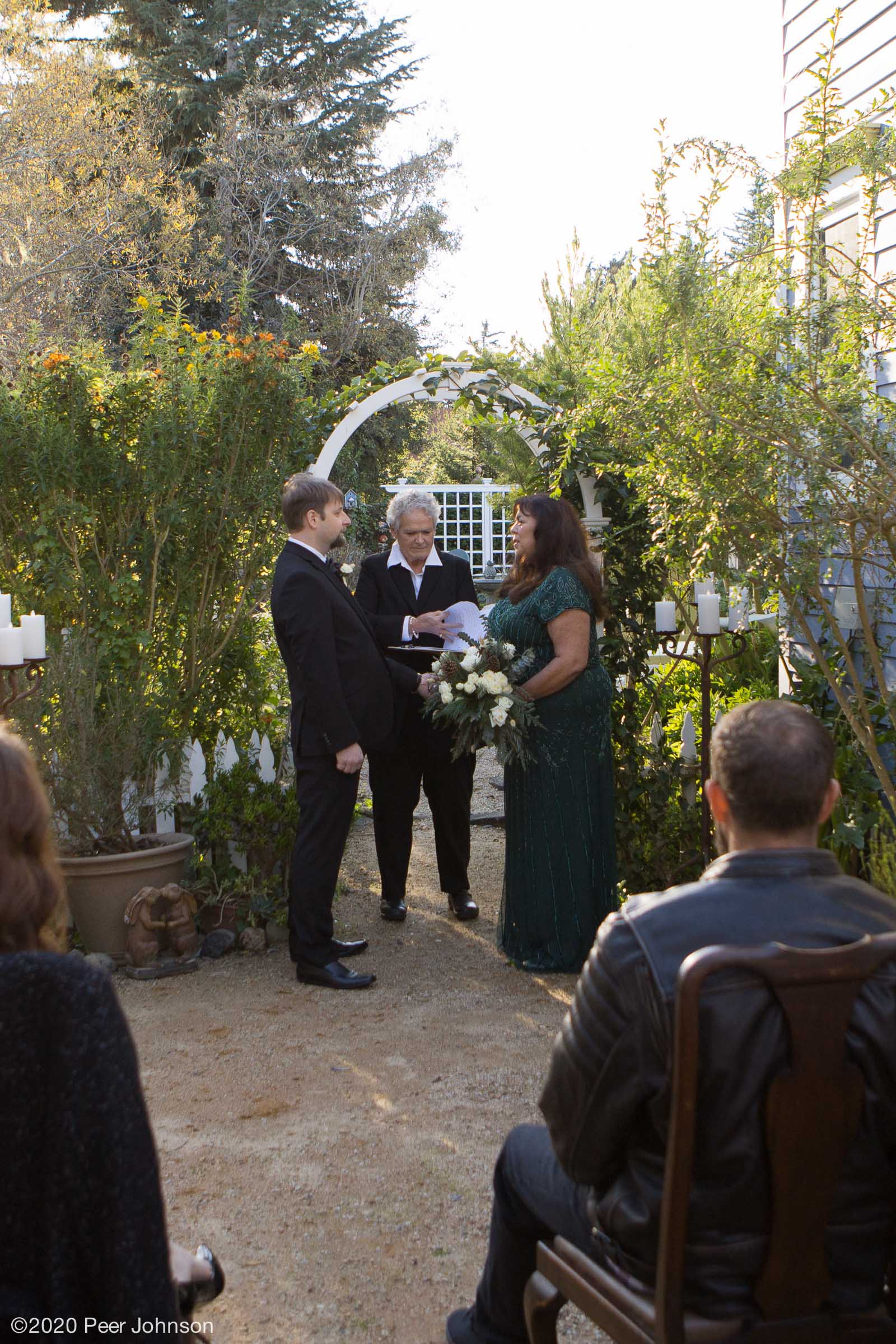 A Cambria wedding at the best bed & breakfast in Cambria
is an Award-Winning Bed & Breakfast at the edge of Cambria's adorable East Village. Yes, if you haven't guessed by now, I am a huge fan of the East Village! Walking distance to all you want, affordable accommodations, restaurants & bars, coffee houses & wine-tasting locals, The Olallieberry Inn is a great spot for a intimate wedding in Cambria. This 1865 built home is one of the oldest buildings in town, set on the banks of the Santa Rosa Creek. A 135 year old Redwood tree greets guests and the inn is surrounded by lush, colorful gardens. Olallieberry Inn offers a peaceful, serene and private oasis, yet you're just a short walk to the finest restaurants, shops and galleries in Cambria's quaint downtown and Hearst Castle is less than 10 miles away.
What You Get:
-A 2 night full-buyout of the inn.
Accommodations & ceremony site for 20.
-A beautiful deck & garden for cocktails and-or dinner. Food not included.
-Breakfast for all your guests!