A few weeks ago, I was honored to shoot an intimate-classy destination wedding for a very special couple at the beautiful Ventana Inn & Spa in Big Sur California. Coincidentally Natalie Portman & Benjamin Millepied had their wedding reception at the very same spot only a week before – I found no black feathers anywhere. Update, Anne Hathaway and Adam Shulman just had their reception at The Ventana Inn & Spa – guess the place is going to become pretty popular in the future;)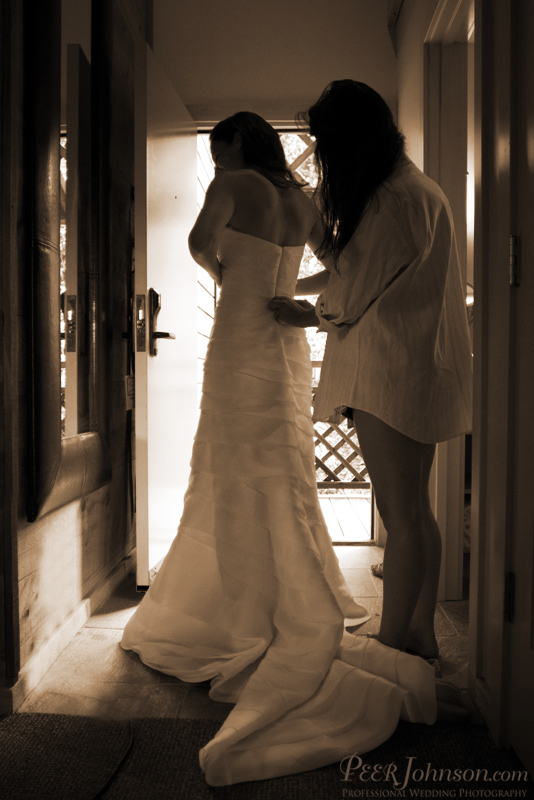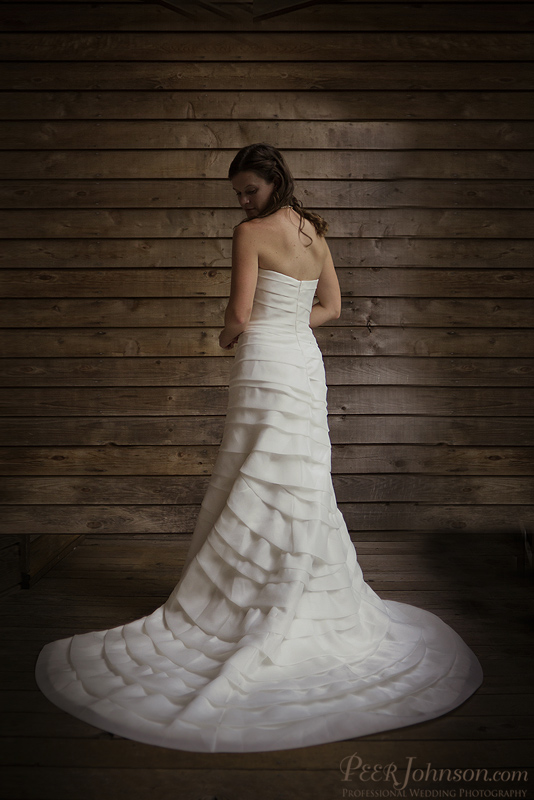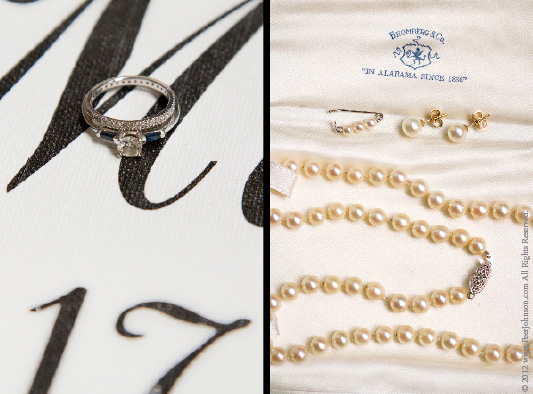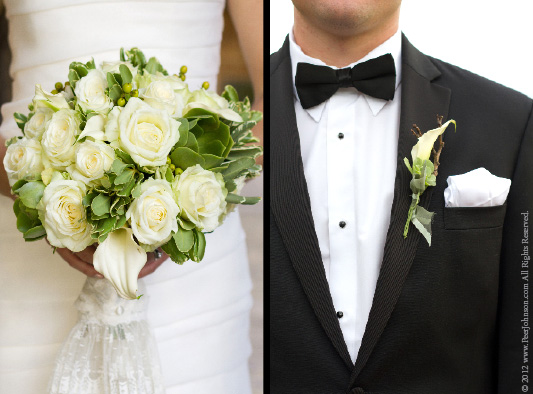 The happy couple, family & friends had traveled a long way and they weren't disappointed. The ceremony was on a private-cute little terrace featuring forever views – drinks & dinner following. (There are 2 wedding sites at the Ventana Inn, this one took place at the smaller one.)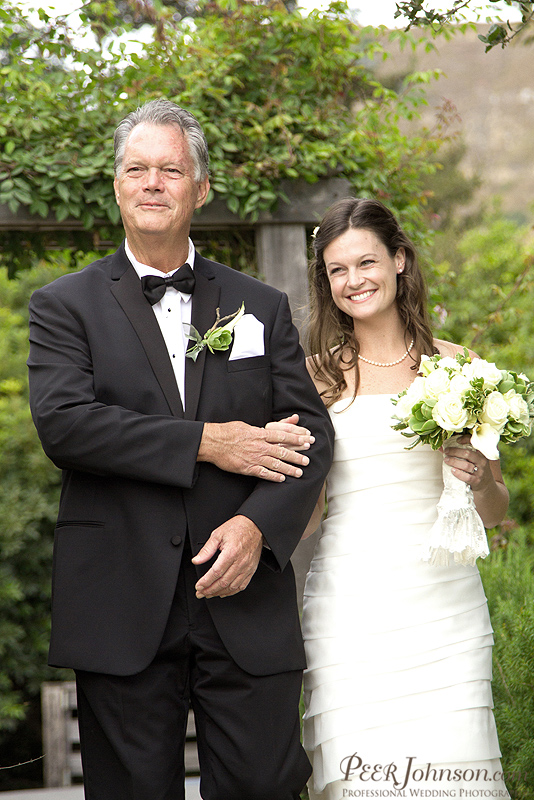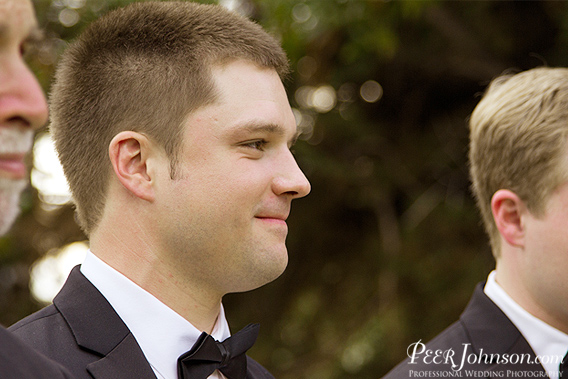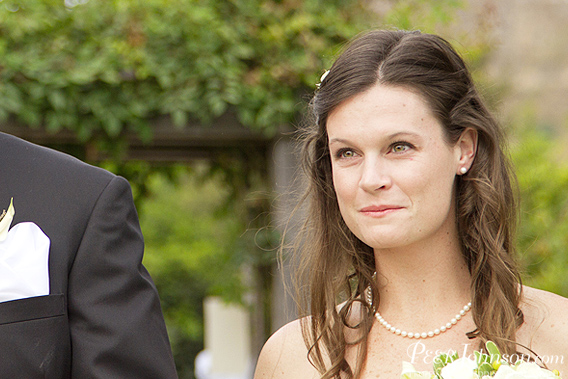 A very special moment…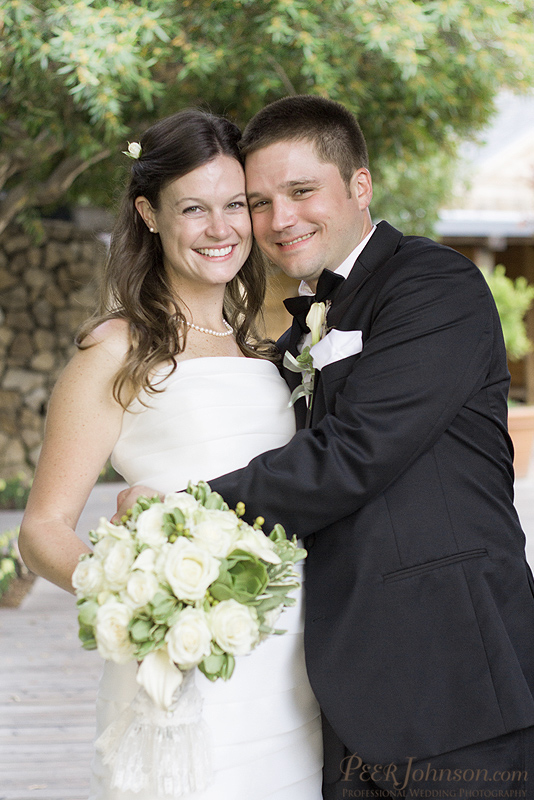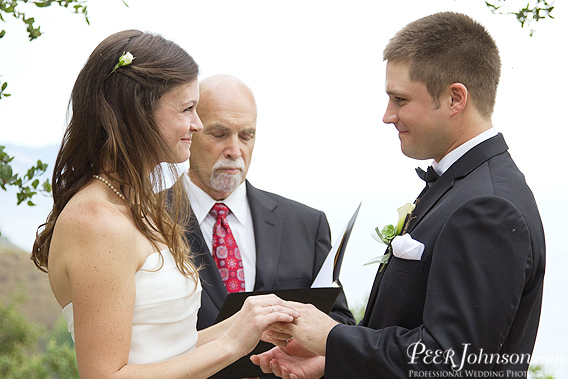 There are no "photo rules" among family & friends. But seriously, we always do a nice one before the "fun" one.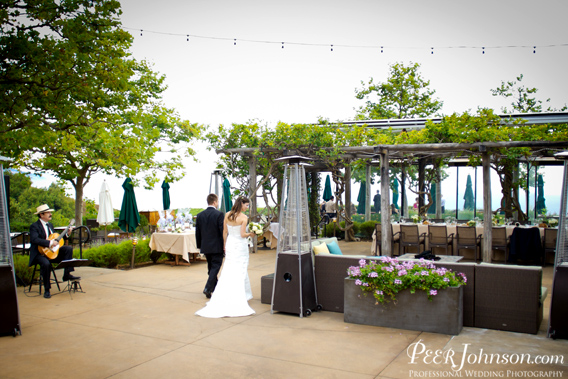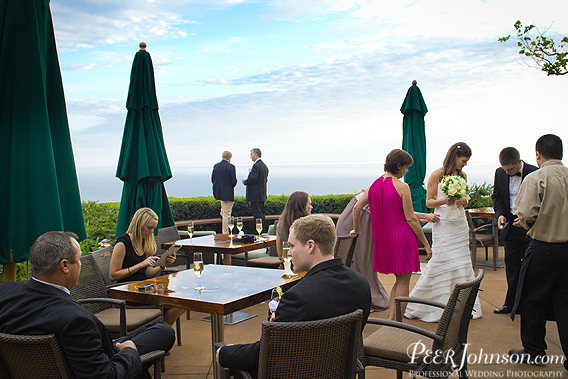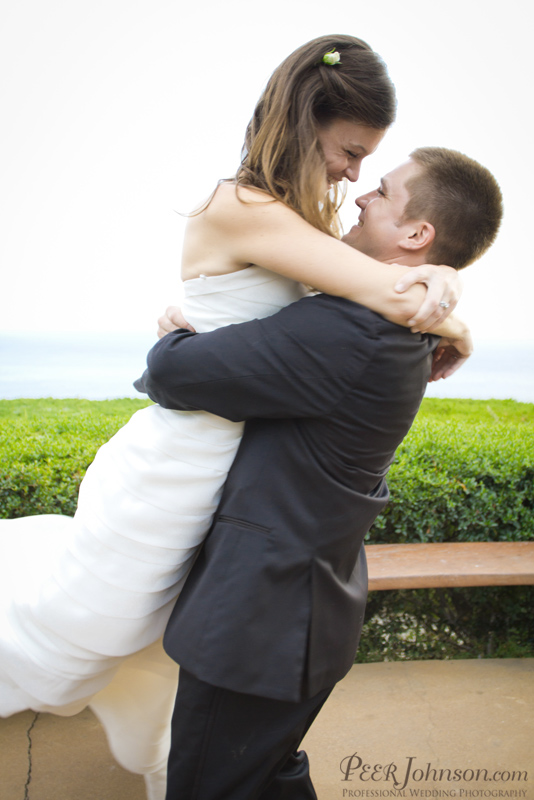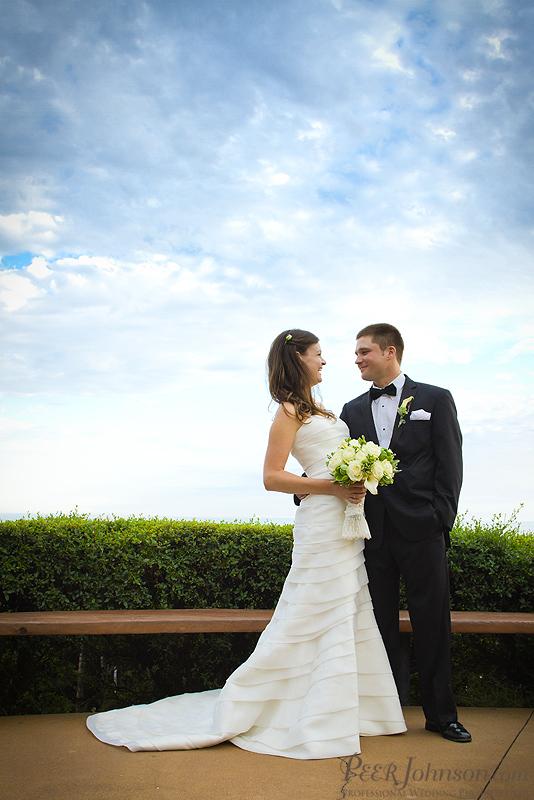 The patio overlooking the pacific features complete privacy, unobstructed views for miles & is positioned in a part of Big Sur that's sheltered from the ocean wind. The food, service & Big-Sur-modern architecture are as good as it gets;)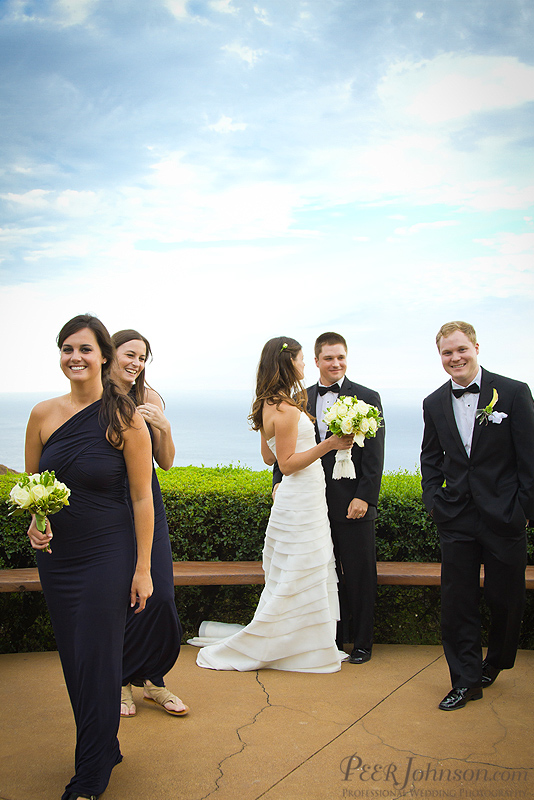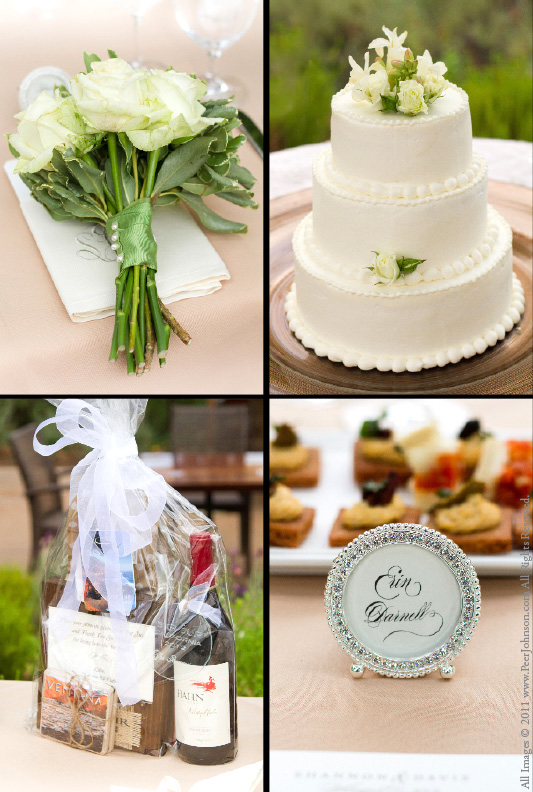 One of the mom's is in the wedding biz. Her styling was spot on! Gotta love it;)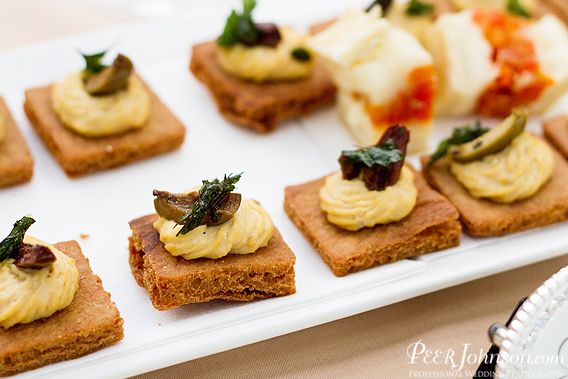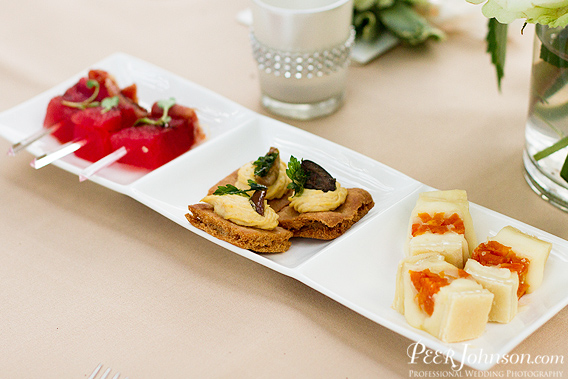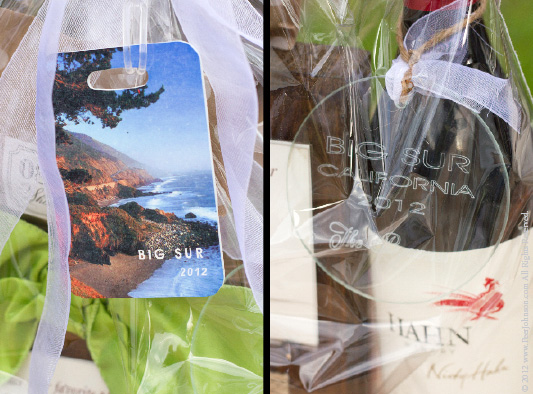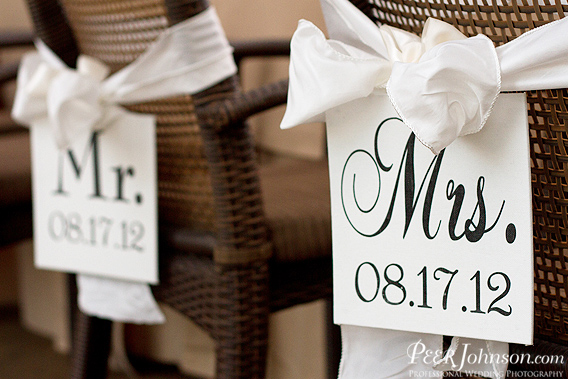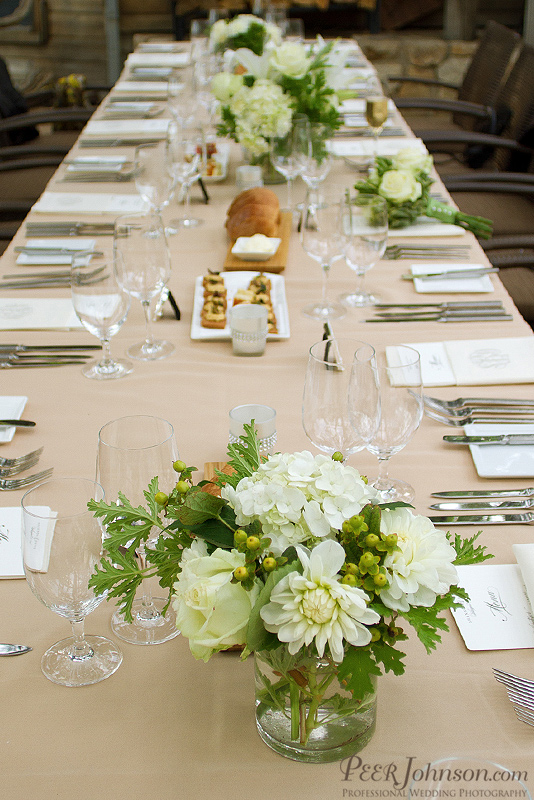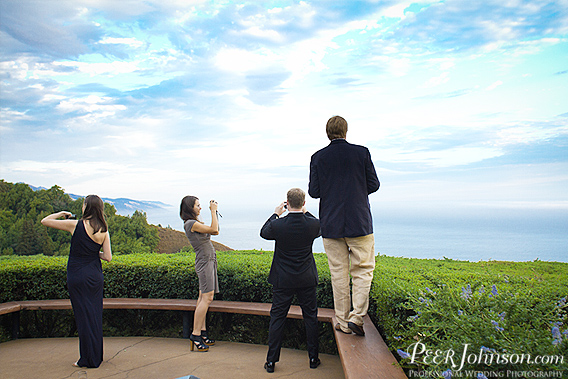 The endless views stunned the guests during cocktails. Occasionally we have high clouds above the marine layer far below. There is a point during sunset when the sun falls between the high clouds and the horizon. A beautiful beam of golden light cuts across the ocean, hitting the Santa Lucia Mountains for one last time. One of the guests remarked it's called "Aspenglow"; also the title of a bad John Denver song.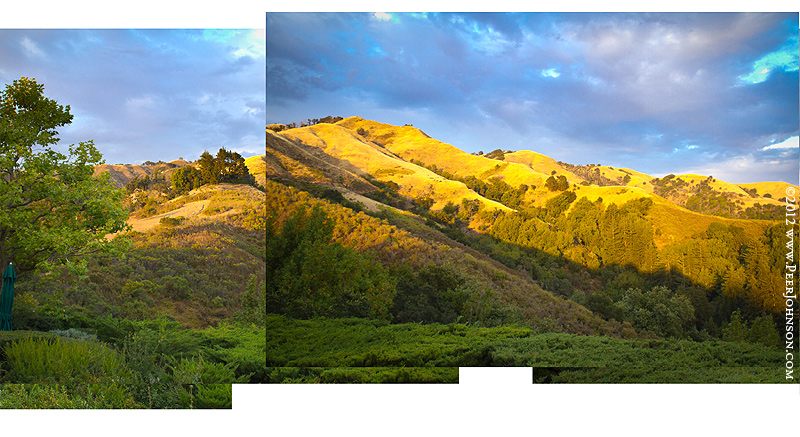 The image above & the next 3 are part of a 360 degree collage (Hockneyesque panorama) from the patio of The Restaurant at Ventana.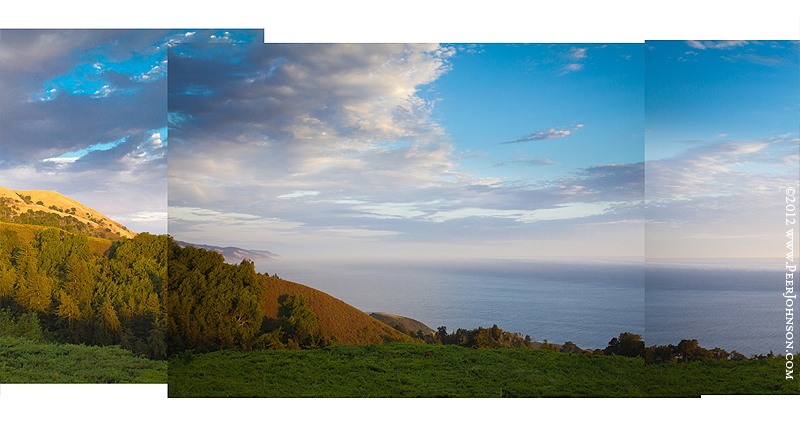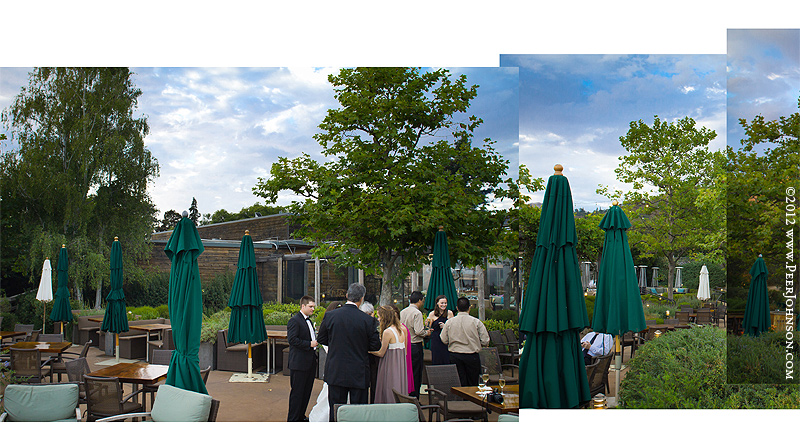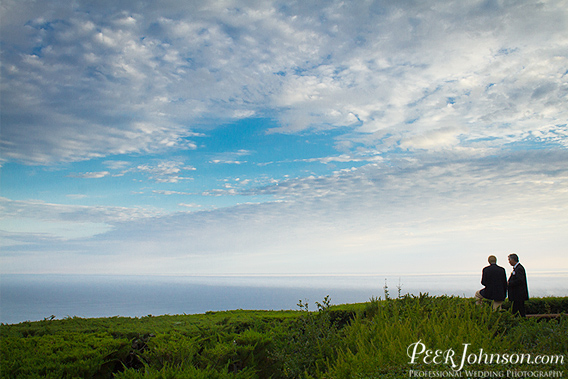 From my website the Bride & Groom had learned that I am the proud owner of an incorrigible Australian Cattle Dog a.k.a a Blue Heeler. The couple & their families have had 8+ of these wonderful dogs over the years and missed theirs terribly. They begged me to bring mine on to the patio for a pic;) I asked the manager first of course.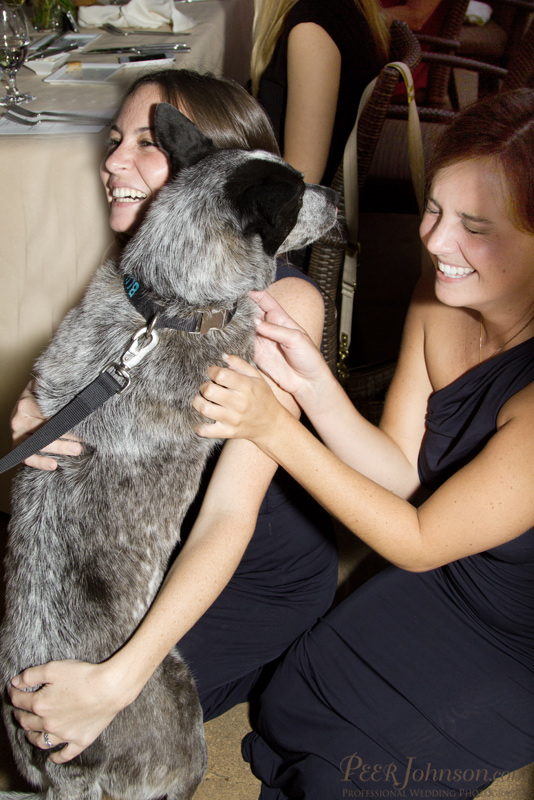 Photographer; Peer Johnson (contact me here)
Ceremony & Accommodations; Ventana Inn & Spa
Cocktails, Dinner & Reception; The Restaurant at Ventana