Can you imagine making your wedding dress in just one week?  Brides be jealous, noted Miami fashion designer Lori Lester did just that – and it looked incredible!!!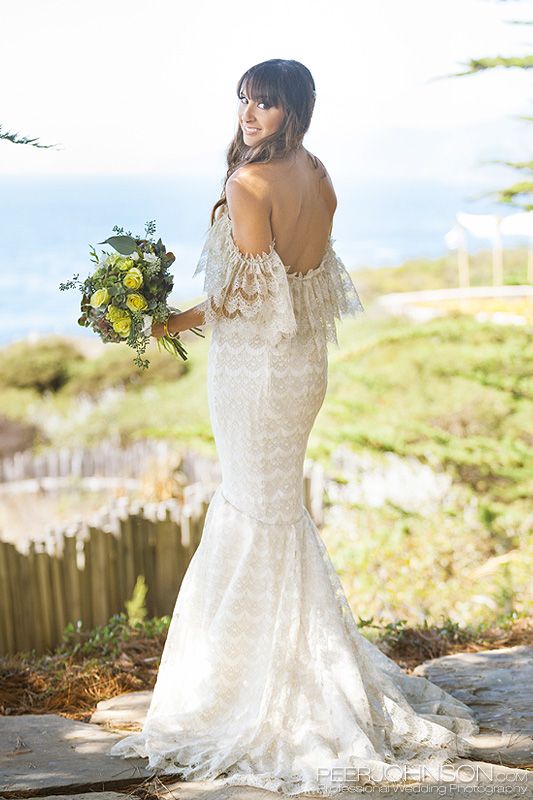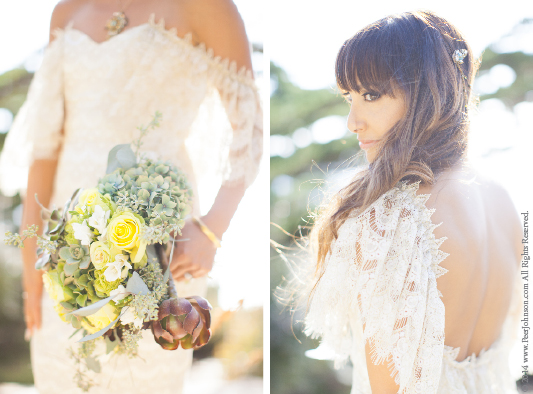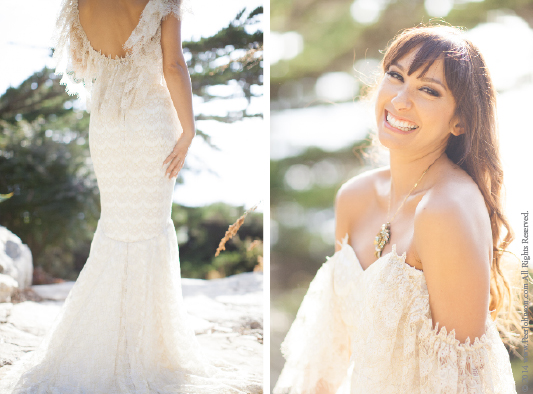 Friends & family escaped the Miami summer heat with a quick trip to this unrivaled Big Sur estate – Wind and Sea! The perfect crew was assembled with Rhonda Johnson creating simple-yet-beautiful hair-makeup, Kate Healey's Big Sur Flowers enhanced the beauty that is Big Sur with her keen eye for color & form. Jon Kasky's Paradise Catering handled the food & drinks en plein air, and Soaring Starkey brought us all together for the ceremony.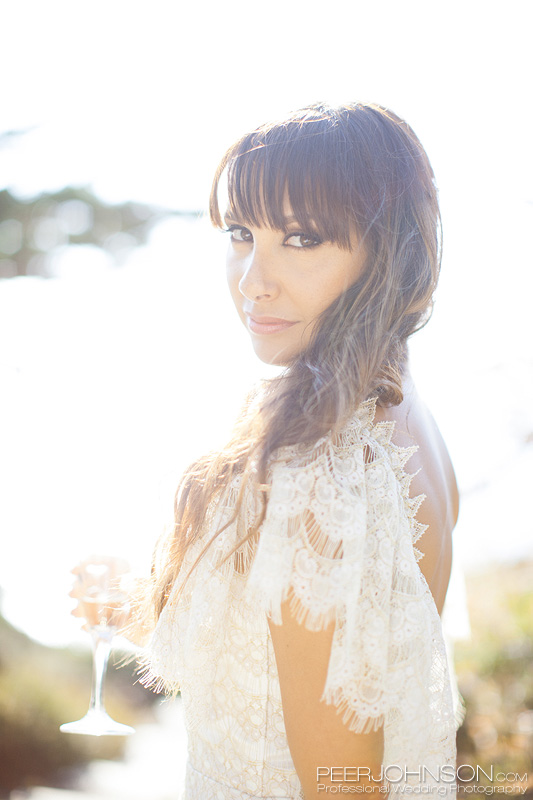 Lori talks about her design process, "Everyone's first question after hearing I was engaged was, "are you making your dress?" The pressure was definitely on to have an extra special wedding dress as I always knew I wanted to make it myself. Although I do not design bridal, it was fine because I didn't want a conventional dress. I knew I wanted to use a fabric that looked vintage and was gold. It took about a week and a half and three first samples to get it right. But it turned out to be exactly what I wanted. Now I am getting women asking me to make their wedding dress. I may have to begin designing bridal after all!"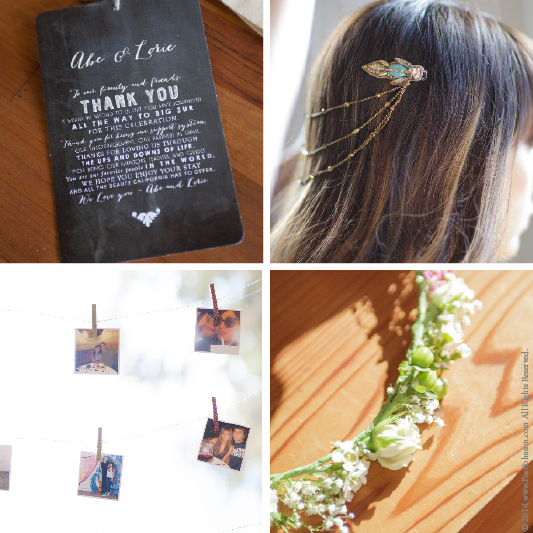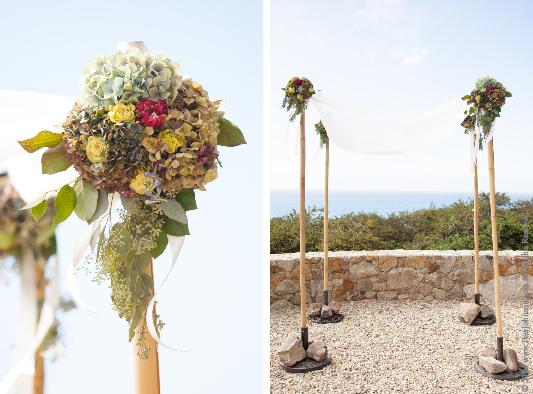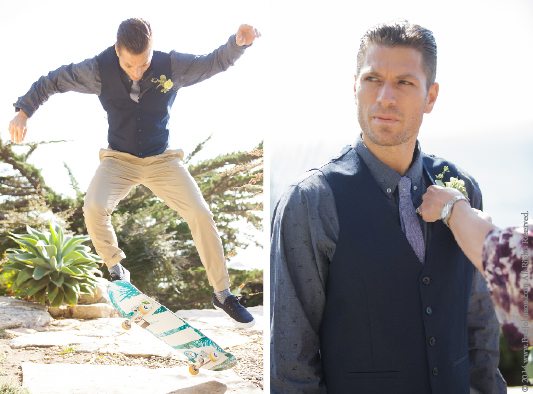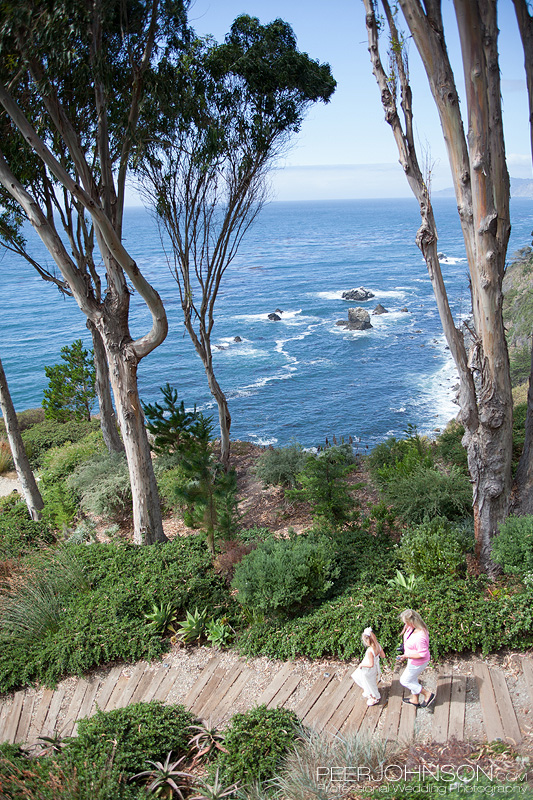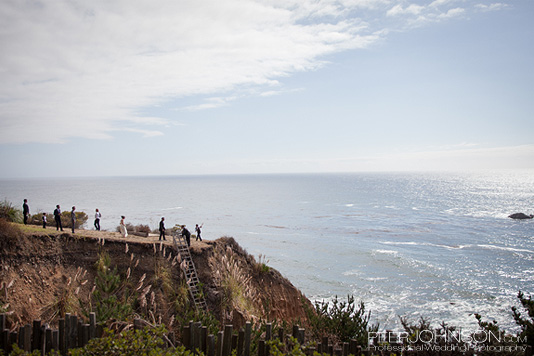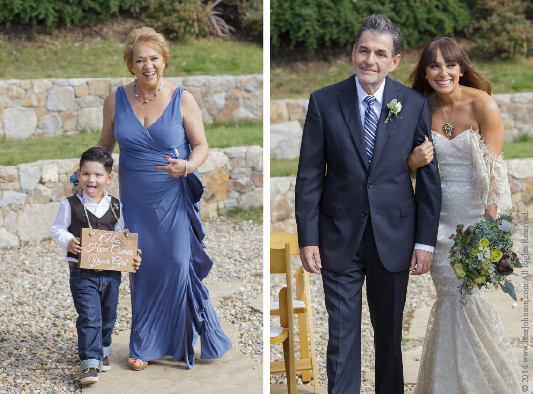 Here she comes…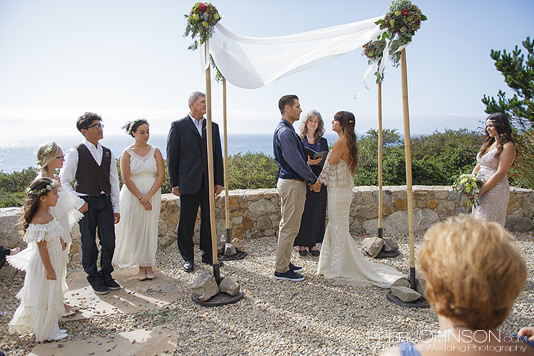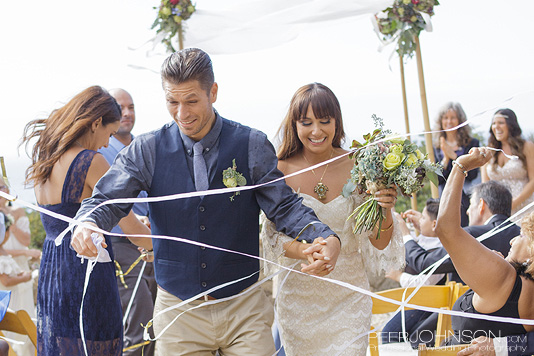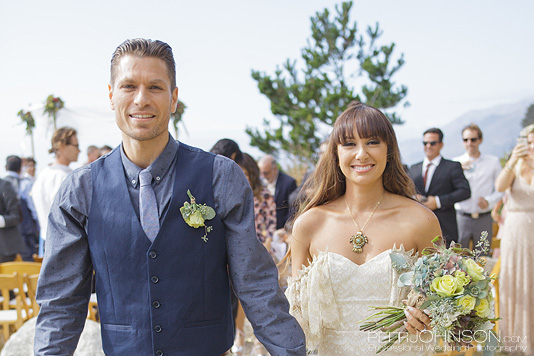 Way to go guys, congratulations!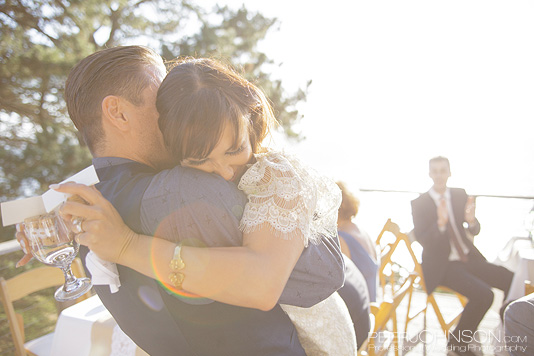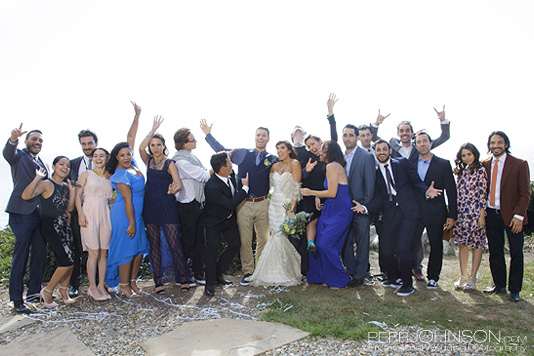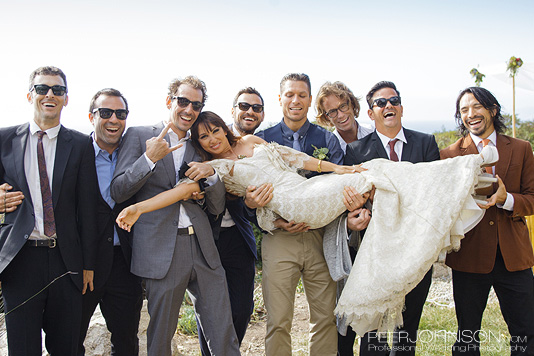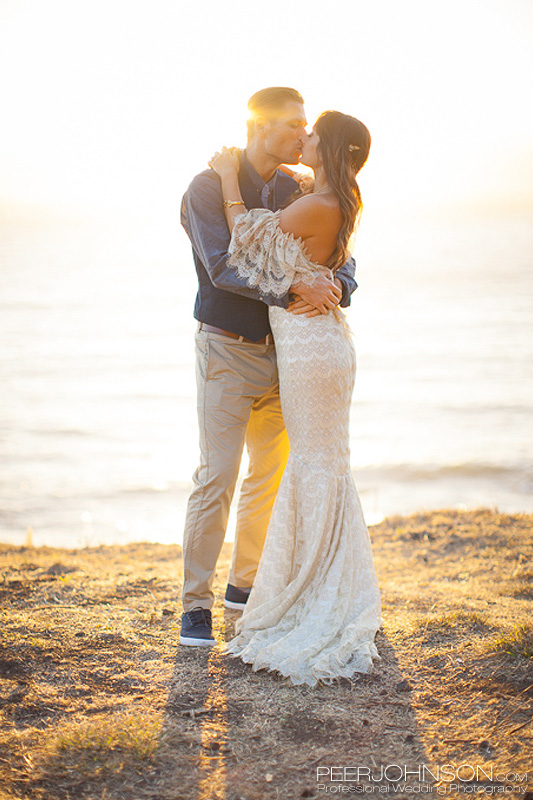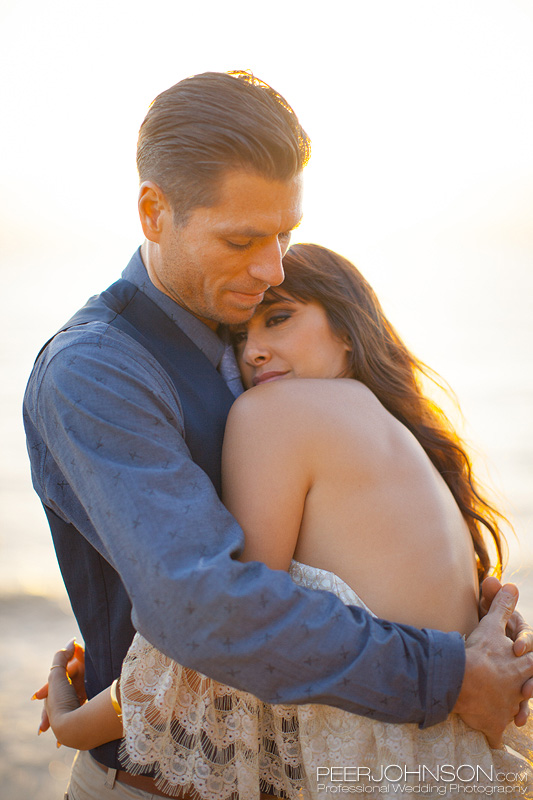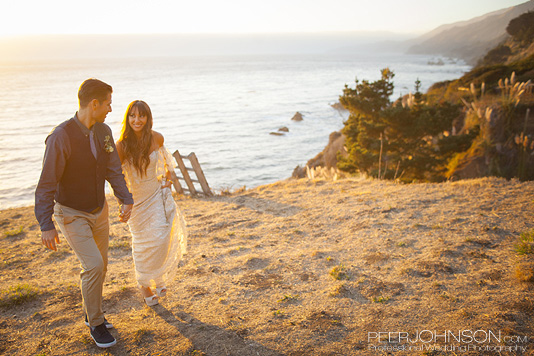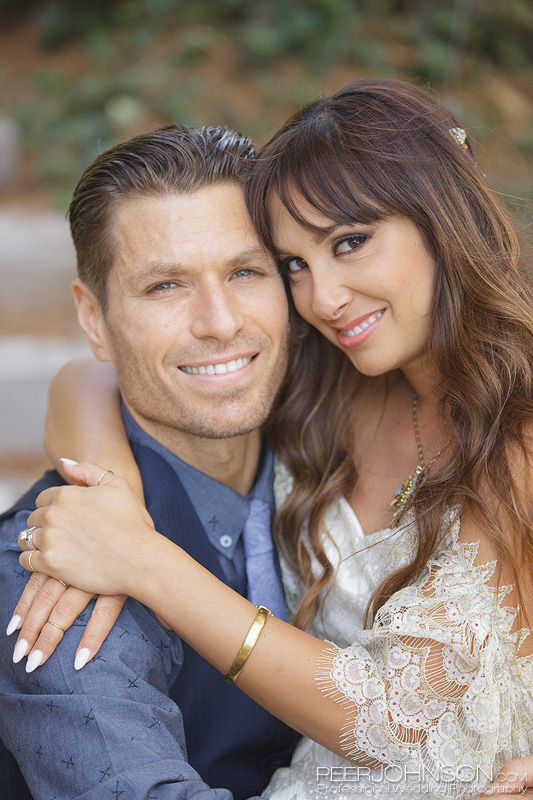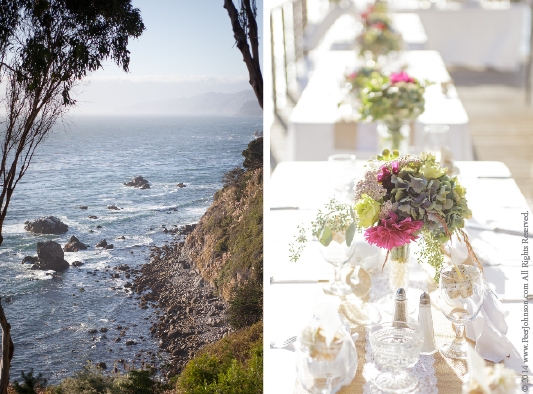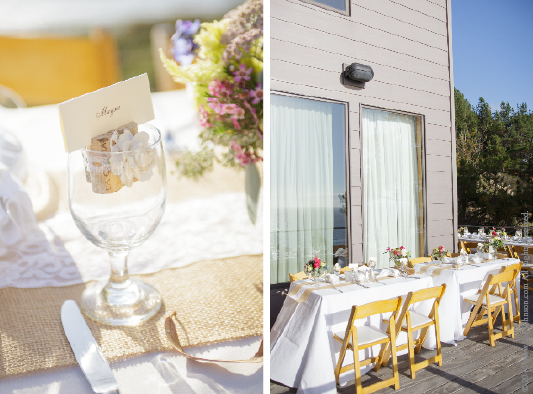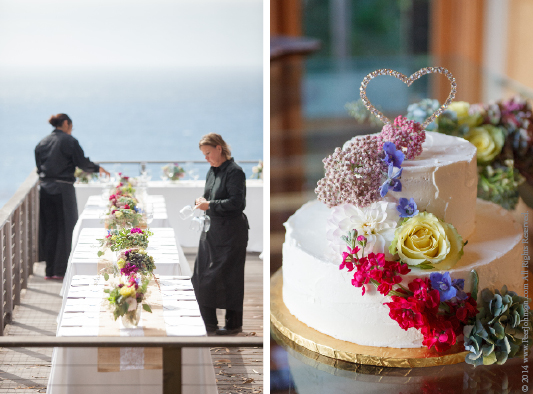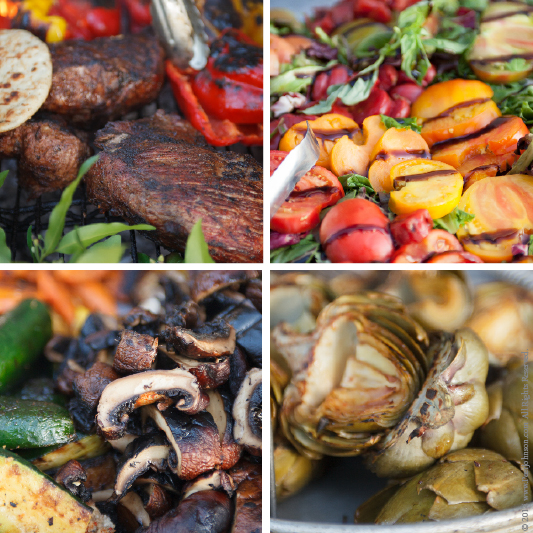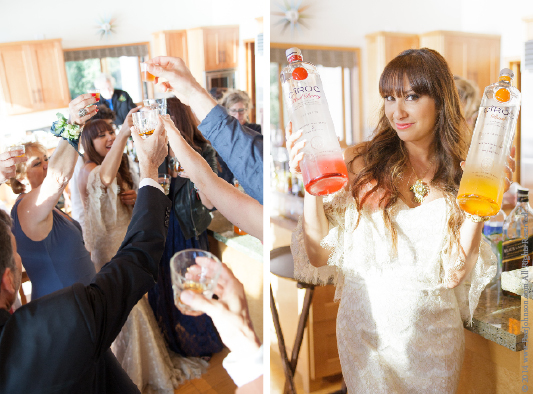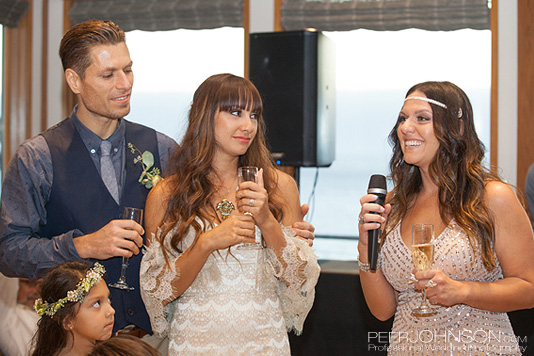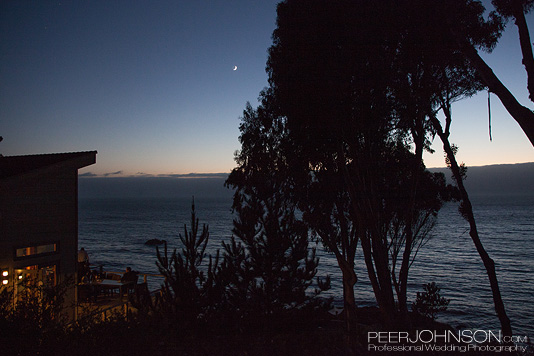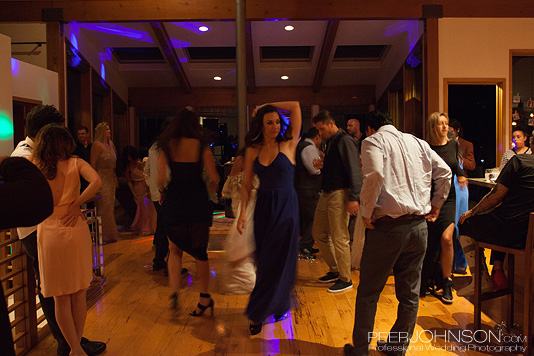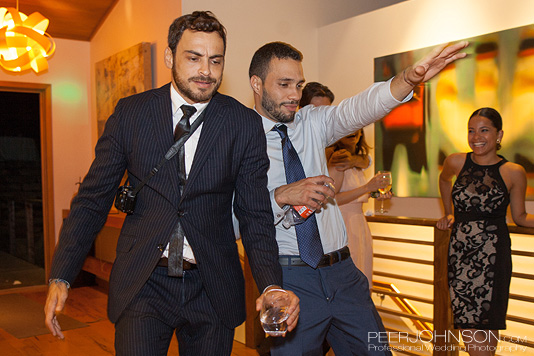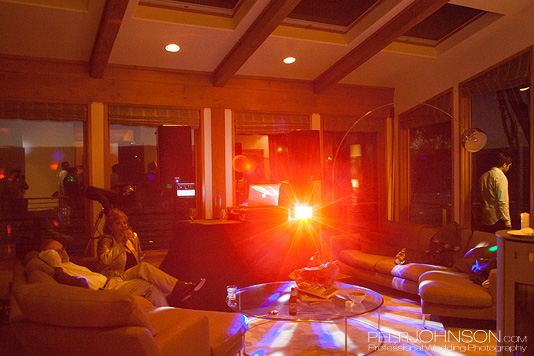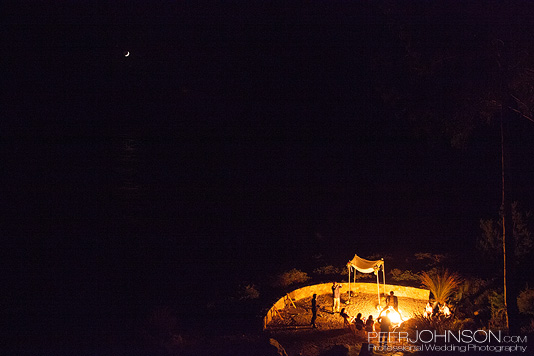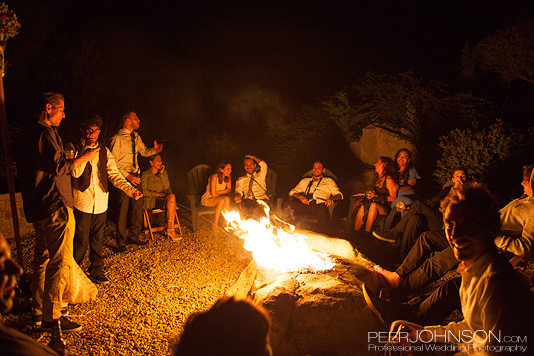 After a few hours of dancing, guests had one last toast around the fire. The sinking moon set over the horizon on a crystal clear cloudless night. A really beautiful way to close an extra special day:)
Wedding Dress: Lori Lester
Photographer: Peer Johnson
Makeup & Hair; Rhonda Johnson (my wonderful wife)
Ceremony, Reception & Accommodations: Wind and Sea Big Sur
Cocktails & Dinner: Paradise Catering
Floral Arrangements: Big Sur Flowers
Officiant: Soaring Starkey