"There are no speed restrictors on merry-go-rounds at U.S. Military Bases" Father of The Bride.
Friends, family and members of the finest military in the world came from all over for this beautiful-energetic wedding at Monterey's Old Whaling Station – a great fit for U.S. Naval Officers & the like!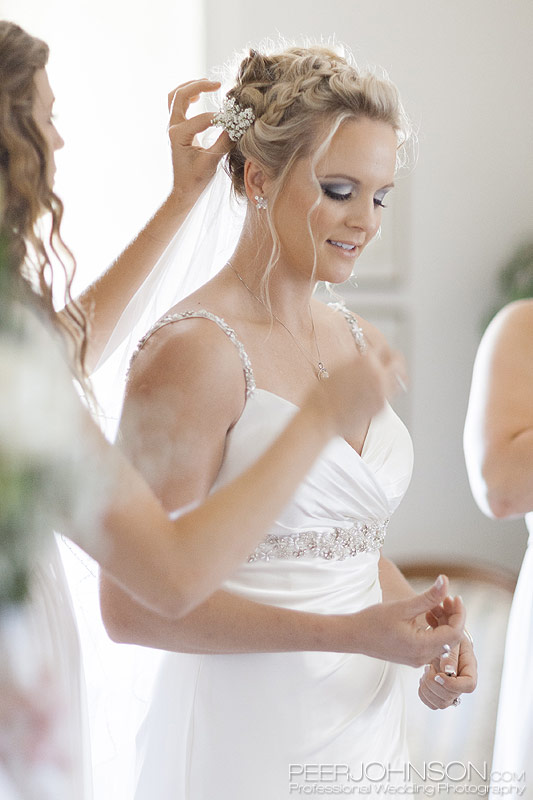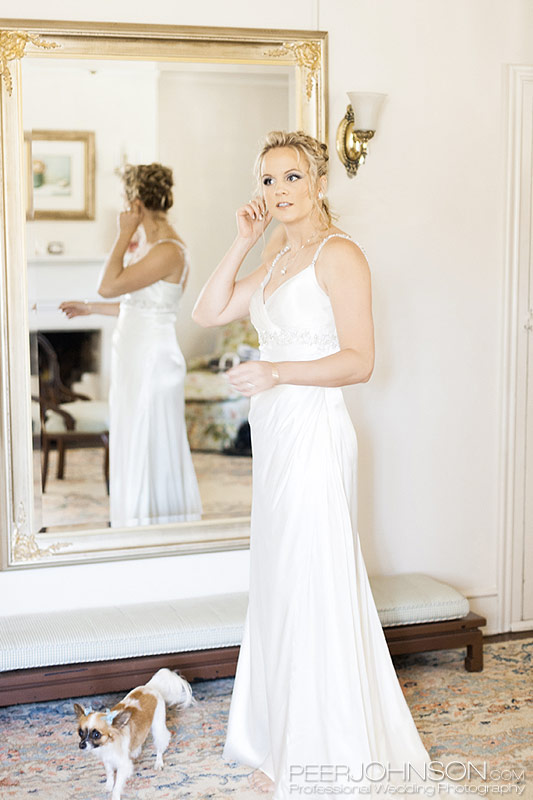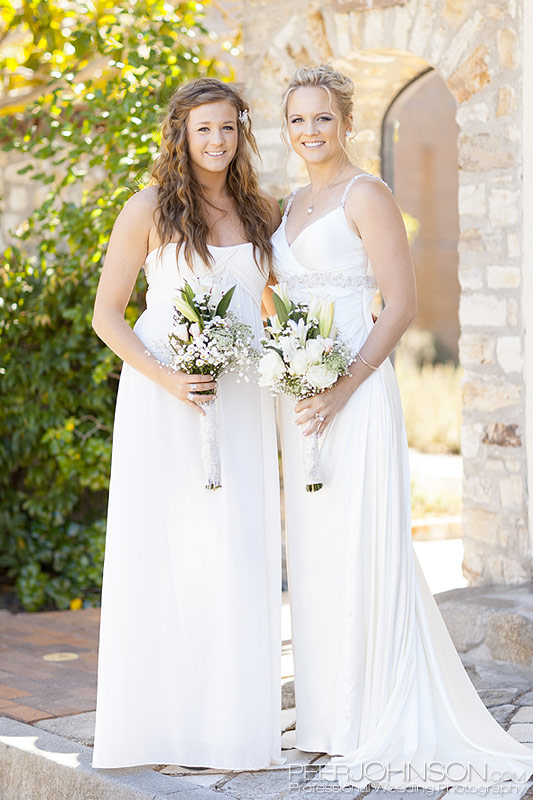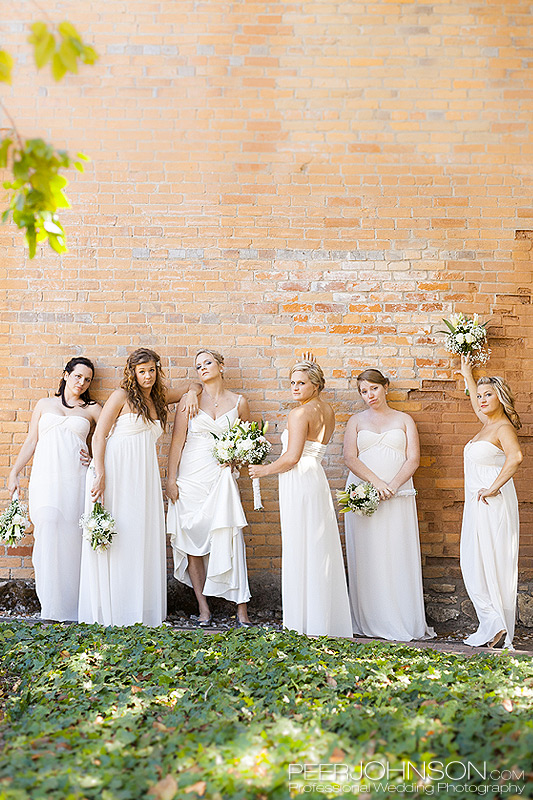 Bridesmaids – I still laugh when I look at this shot. It was absolutely their idea & really fit their personalities perfectly. Easily one of my favorite shots of the year. As any photographer knows, it doesn't always work when you try to recreate a famous photo, it just doesn't. In this case, it did & it was damn funny;) – a ridiculously fun, love-filled day!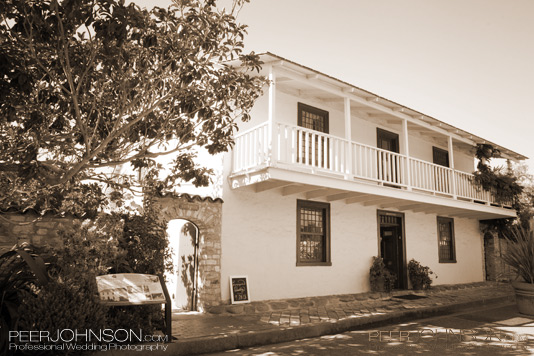 The guys were excited to spend an important day with good friends & family. The spirit in the air was felt by all who attended this great wedding.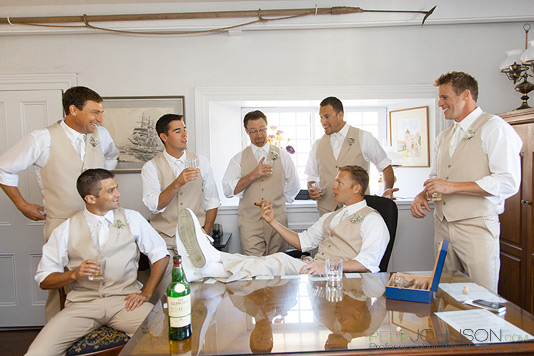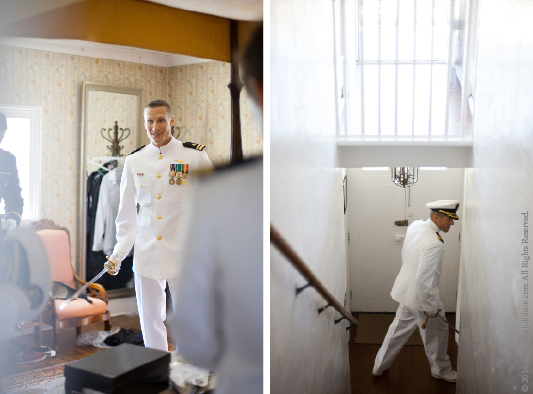 There were times throughout the day when the bride & groom remembered those who could not be with them on this special day. This served as a theme, ever-present during the entire day – I'll never forget having witnessed it;).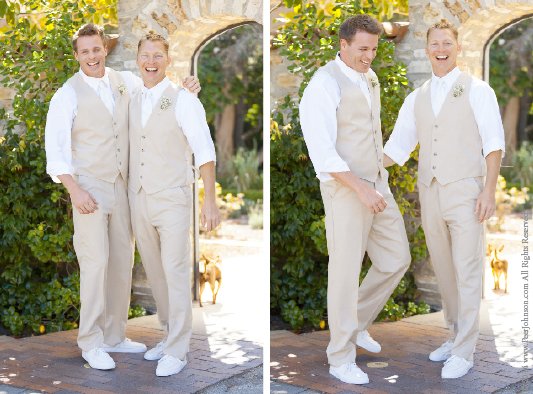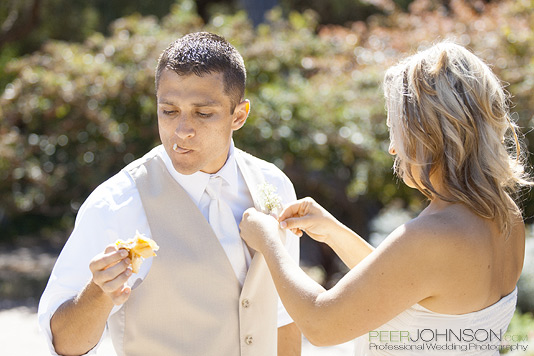 Never pass up a good meal – hilarious!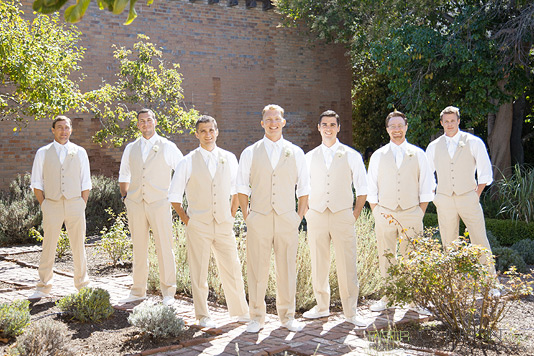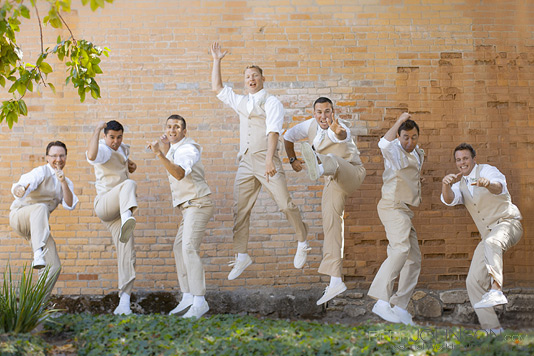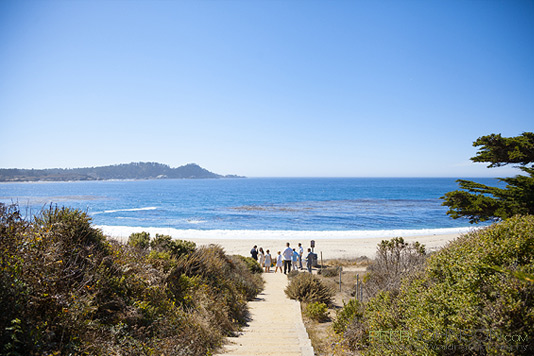 This is why you get married in California in the Fall: empty beaches, warm offshore winds, light traffic – it's perfect!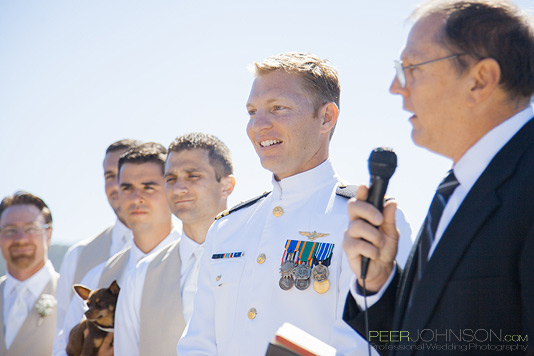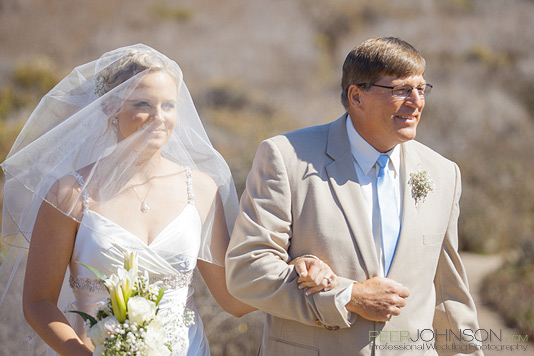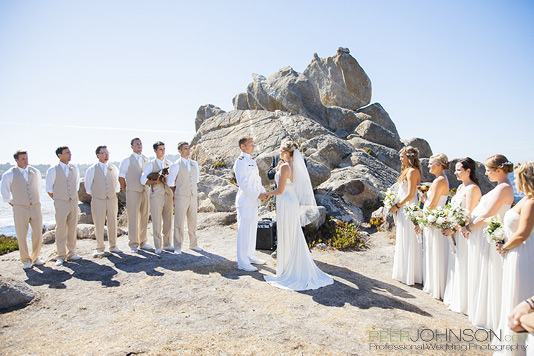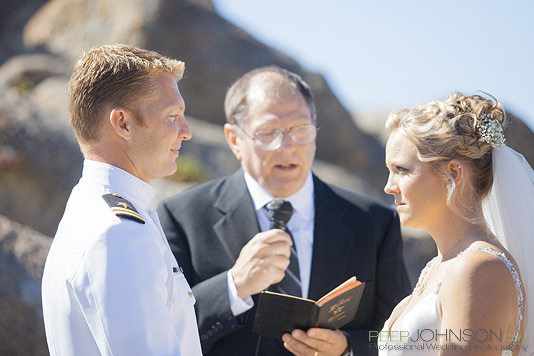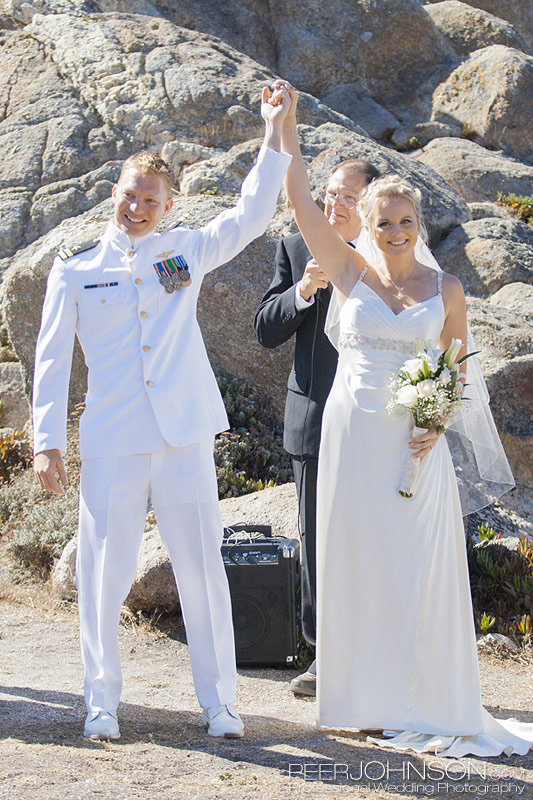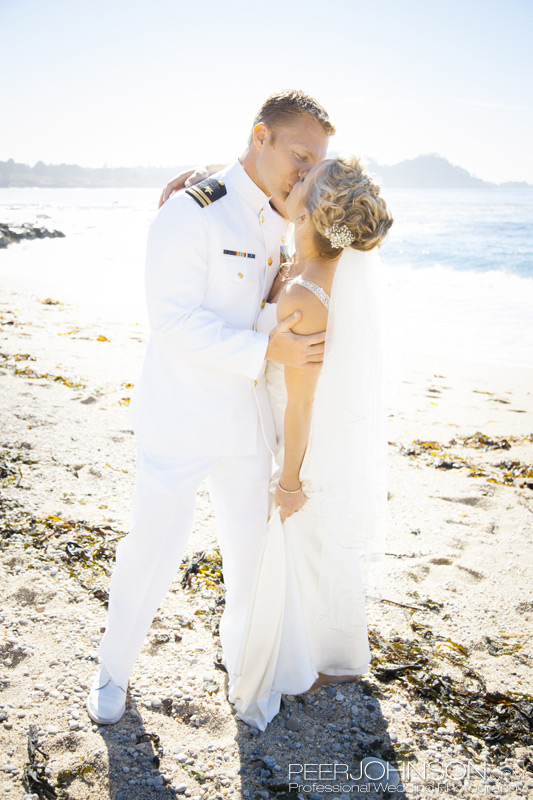 Too neat for words;) Congratulations!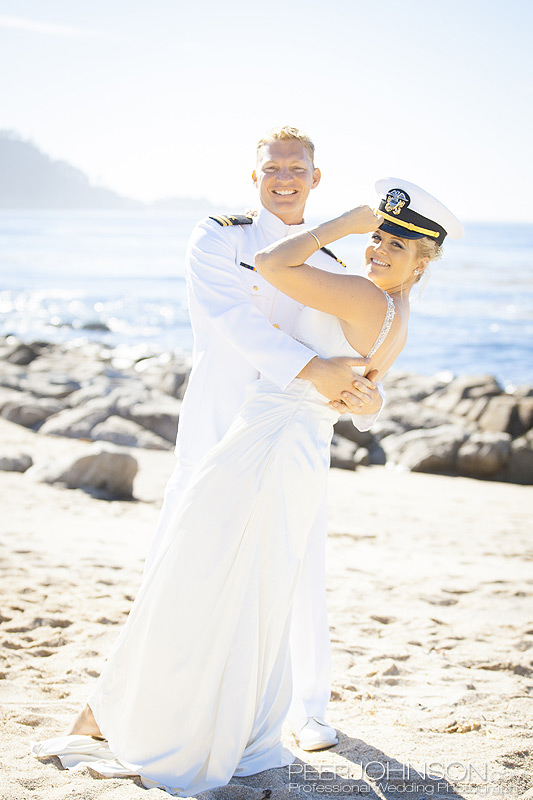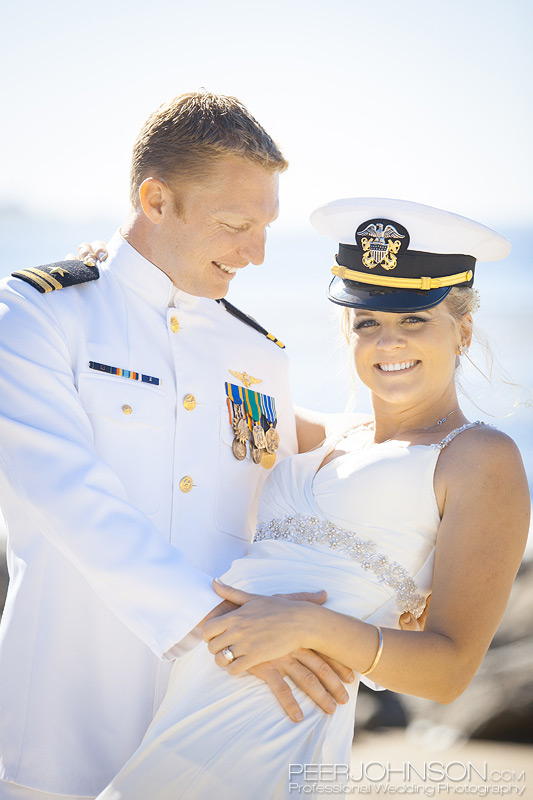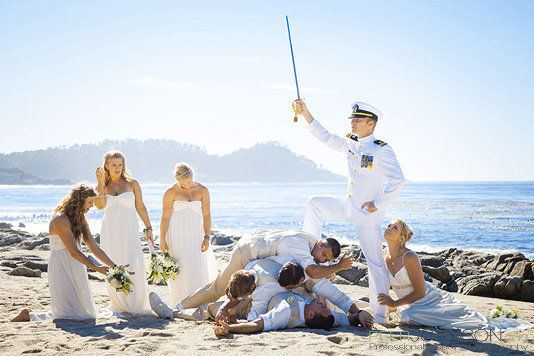 Again, giving credit where credit is due, their idea;) I've never understood why some wedding photographers take themselves so seriously. I do not take myself, or my work too seriously & it always helps to make the day better for the couple, always. With that said, I see no reason why a photographer can't do beautiful work, as well as something that's just plain fun;)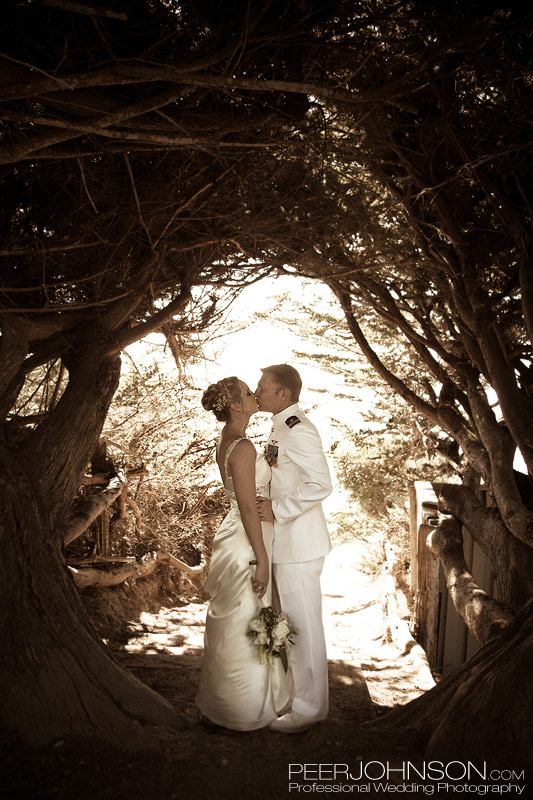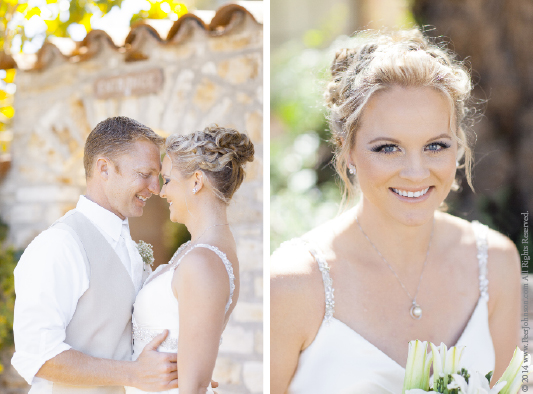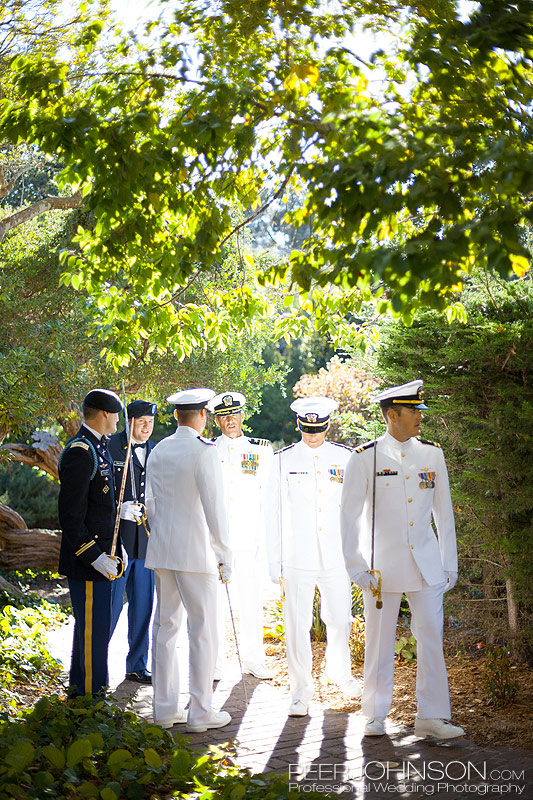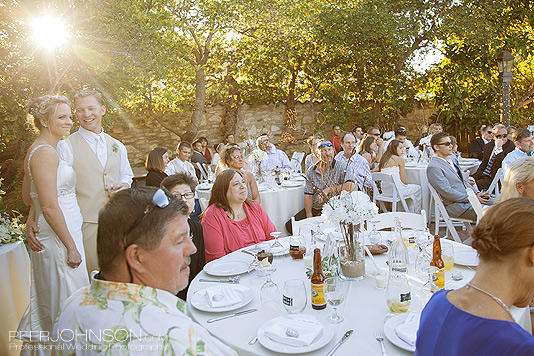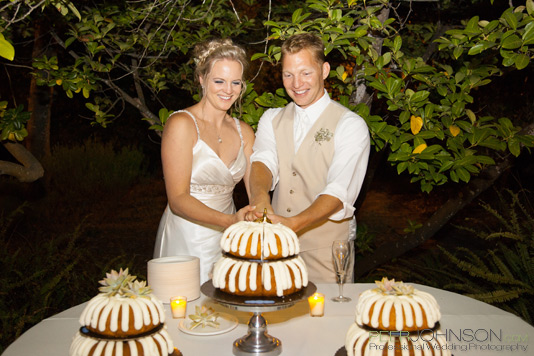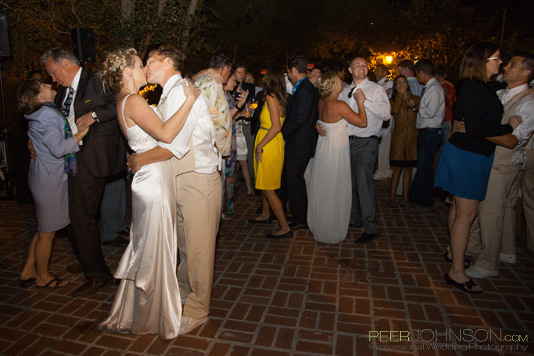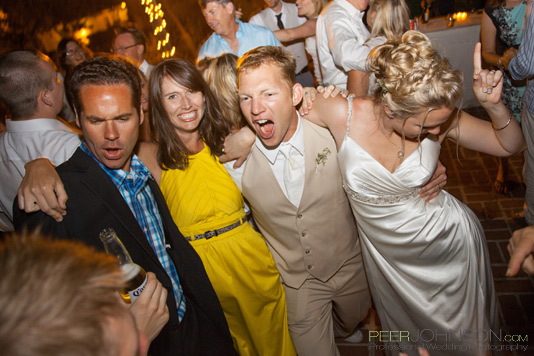 The happy couple continued to have a great night well into the wee hours of the morning. Monterey's Old Whaling Station was the perfect venue for this awesome Naval wedding. It was the right blend of; tradition, fun, love & sincerity. A great time was had by all.