Photographer; Peer Johnson (contact me here)
Ceremony; Carmel Mission Basilica
Dress; Vera Wang
Reception; Inn at Spanish Bay, Pebble Beach California
This is one of my favorite shots (below) of all time for several reasons. Many, many elements came together; lighting, composition, exposure, mood, environment, perspective, a decade of experience & avidly watching fashion photography. The bride has a slightly masked, hint of a smile; about to smile. The more you look at it the more you notice. It has that type of "What?" about it. Minimal instruction on my part & I firmly believe the less I say the more the Bride says. This hit it out of the park-I was just a spectator. If I could go back & change anything, I wouldn't. Flawless in my opinion & possibly my favorite wedding shot ever.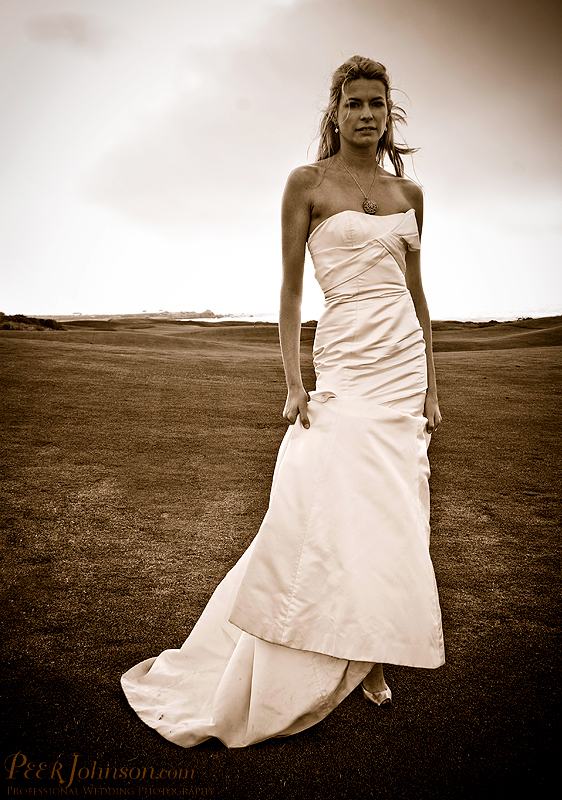 Second Frame; the day was nearly over, the fog came in & we decided to do one last quicky shoot on the fairway. We walked out, she dragged her feet around on the ground. I said nothing, as I often do & then she returned to the reception. Perfect, no instruction on my part, simply observation. THAT is what I do.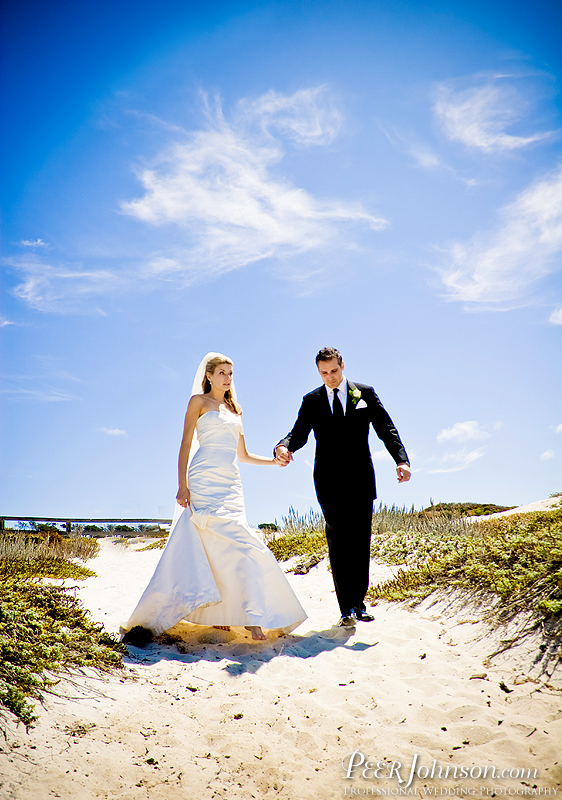 Earlier in the day we had a chance to sneak off to the beach. The weather was PERFECT! Another perfect day in gorgeous Carmel, California.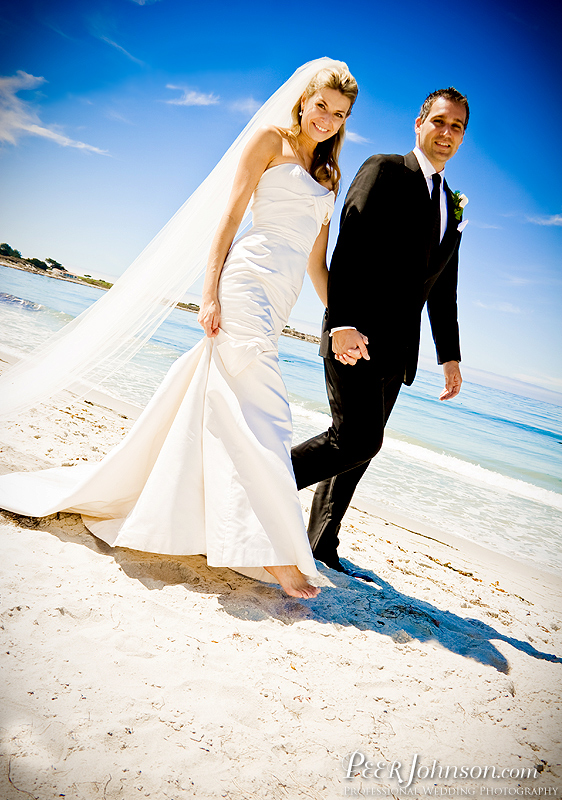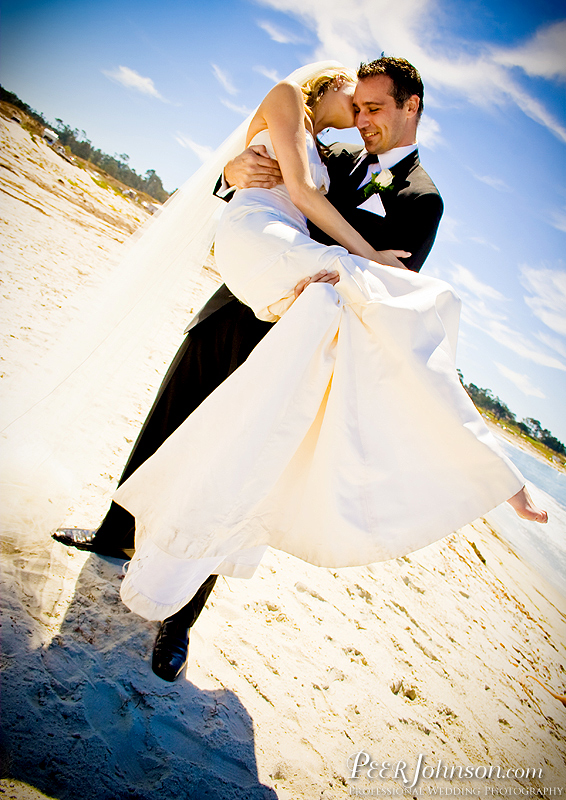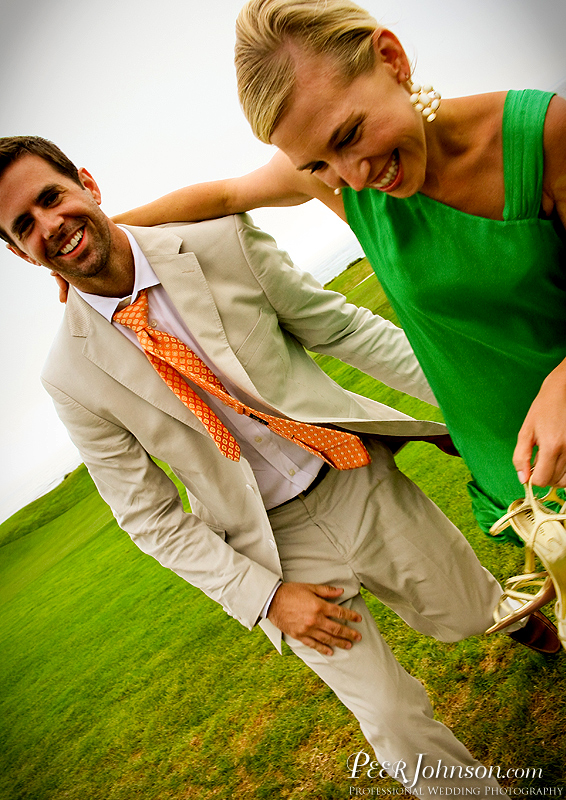 "Movement breaks the plane of still photography, the conveyance of movement in a still image has the advantage over motion imagery as video CAN NOT effectively convey the impact of a particular moment, frozen in time. A little deep but entirely true."
Peer Johnson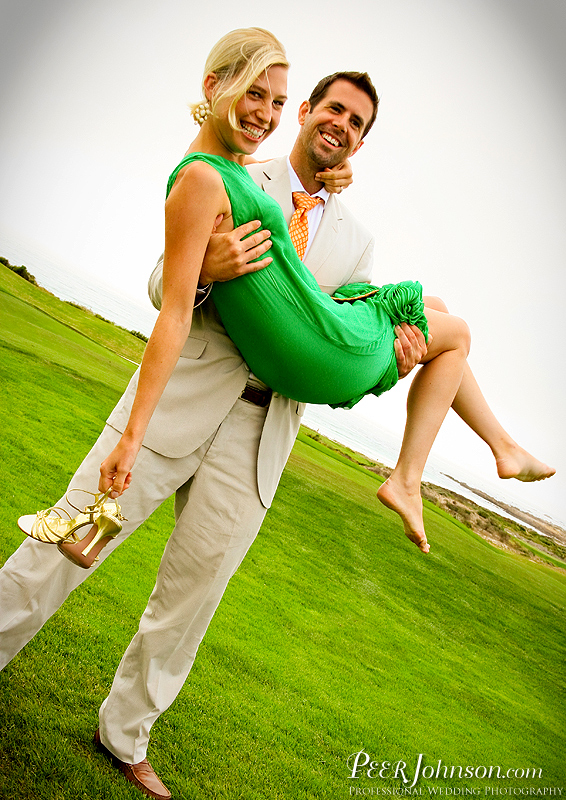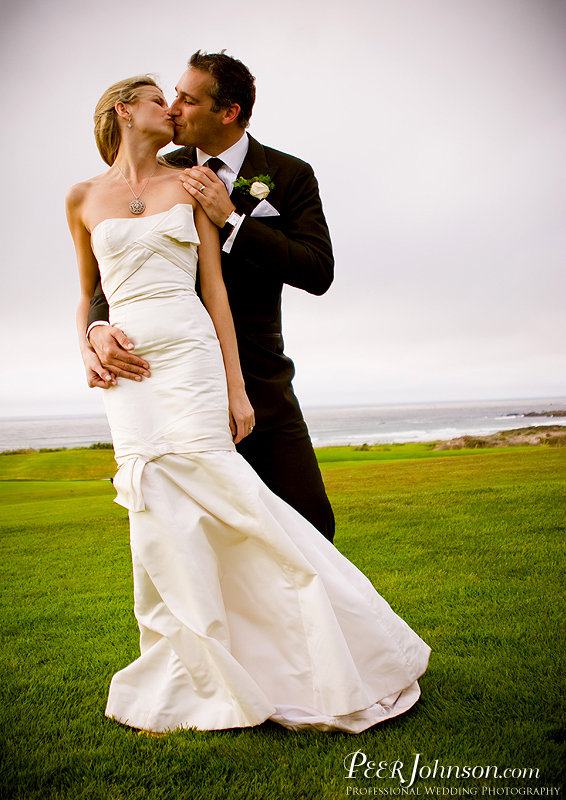 Back at the reception at the Inn at Spanish Bay we had the perfect opportunity to do whatever the ladies wanted. The bride & her friends wanted to do some fun shots & we ventured back out onto the fairway. The ladies all joined hands & began running down the fairway. It's one of those images where they were just purely in the moment. I didn't ask them to do that, I didn't ask them to pose, I didn't suggest where they should go, they just did it.
After a moment we looked up & saw that a group of golfers were waiting to play through. One of the groomsmen was shouting at us to get off the fairway. I turned to the girls & told them to, "tell him that I begged you to do that for the shot". They all said, "O.K., we'll all blame YOU!". Fair enough;)
PJ