HammerSky Vineyards is a stunning Paso Robles wedding venue located on the westsides' gorgeous Vineyard Drive. The centerpiece of the property is a 100-year-old farmhouse that has been tastefully redesigned with no expense spared.  A gourmet kitchen, porch swings, a balcony, a large deck, a clawfoot bathtub, a fireplace, along with 4 bedrooms, host vineyard views in every direction.  It's picture perfect.
The property also features a state of the art tasting room & a new barn that's large enough to accommodate a good sized dance floor, or long table for 40+ guests.  There are 2 large lawns shaded by century-old oaks set amongst beautiful Paso Robles vineyards.  It's cute, it's quaint, it's New England, it's Napa, it's…HammerSky!
Located just a few hours from the Bay Area, HammerSky is an affordable option compared to L.A., O.C. & S.F wedding venues of similar quality.  The staff, along with proprietors Kim & Doug, pair 4 star service with some of the best Bordeaux centric wines on the central coast.  I had the tough task of sampling the 2010 lineup, the day after the wedding of course, and they are spot on – smooth on the palette, just enough on the nose without being overpowering. By the time you realize you're sampling a damn fine Bordeaux, they tastefully disappear with an extraordinarily clean finish.  That sums up the experience had by all at this stunning westside venue on an incredibly beautiful fall day!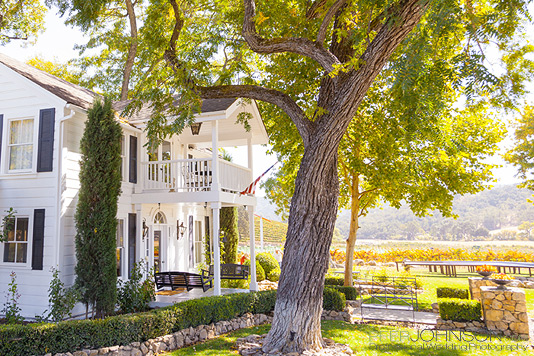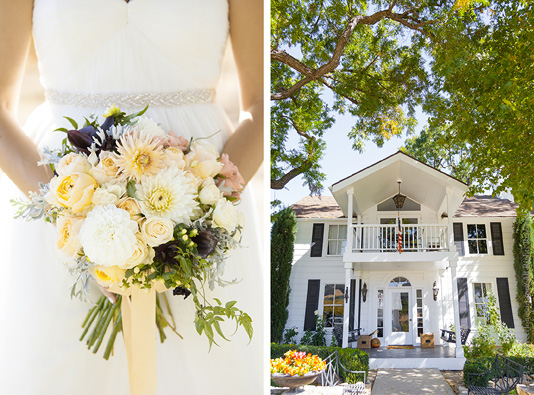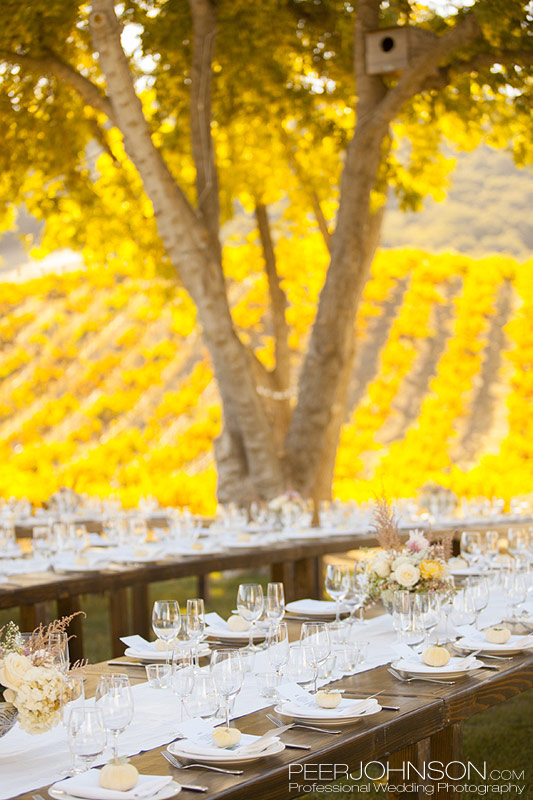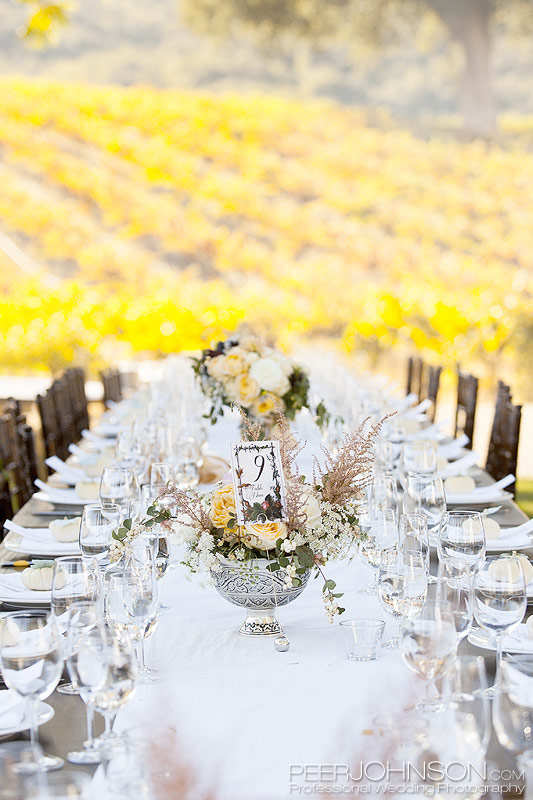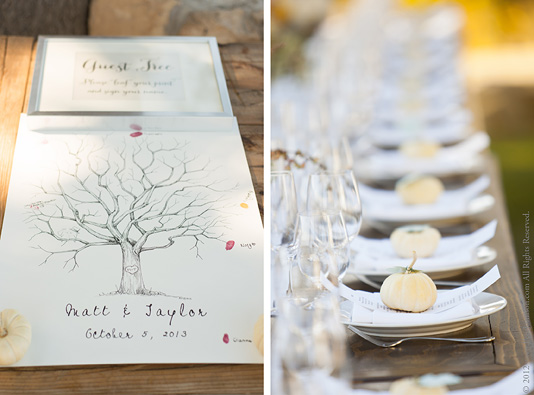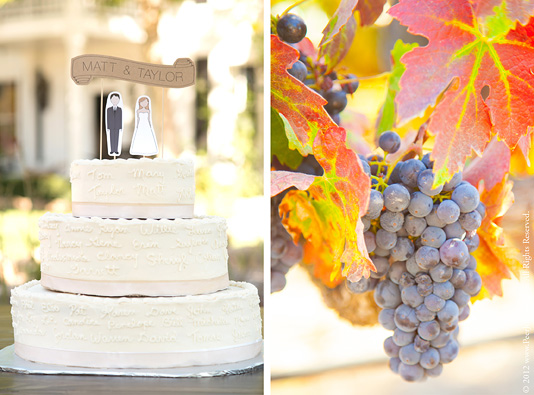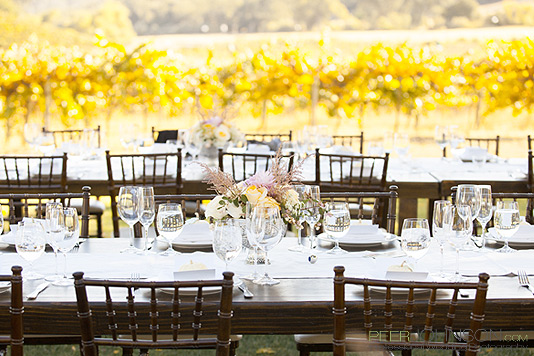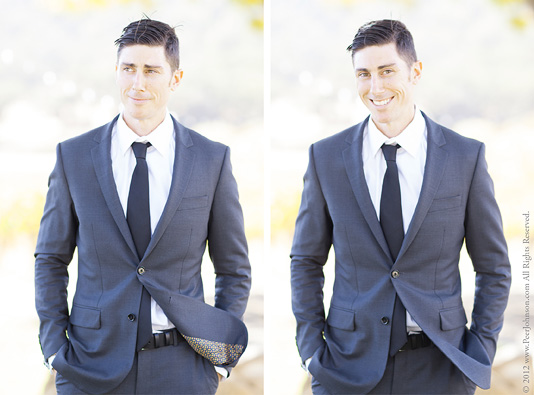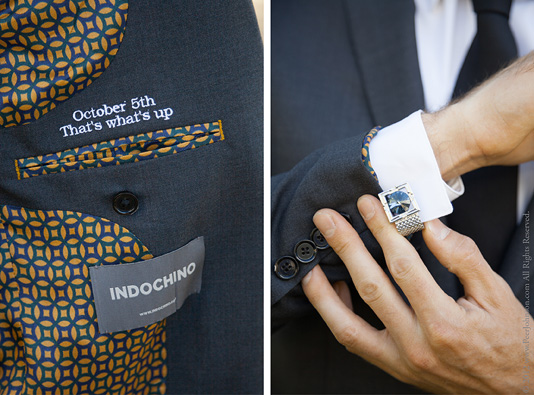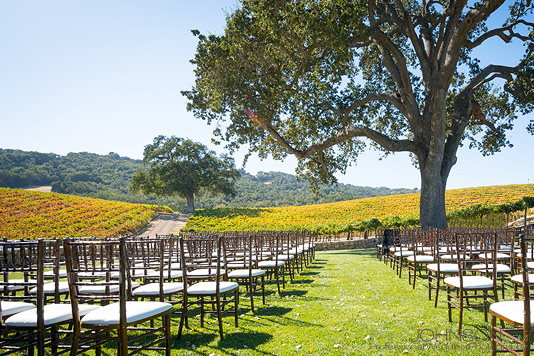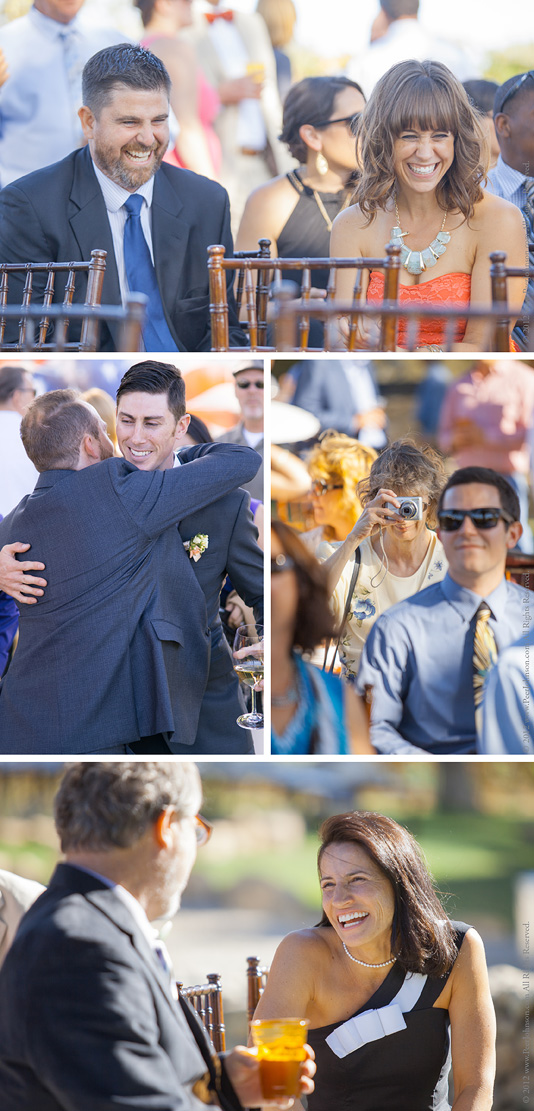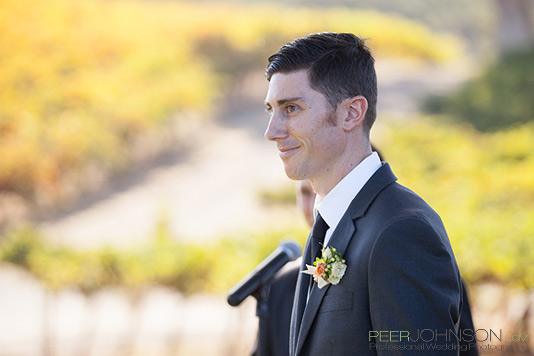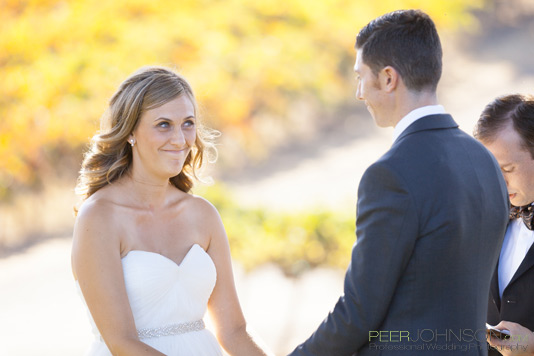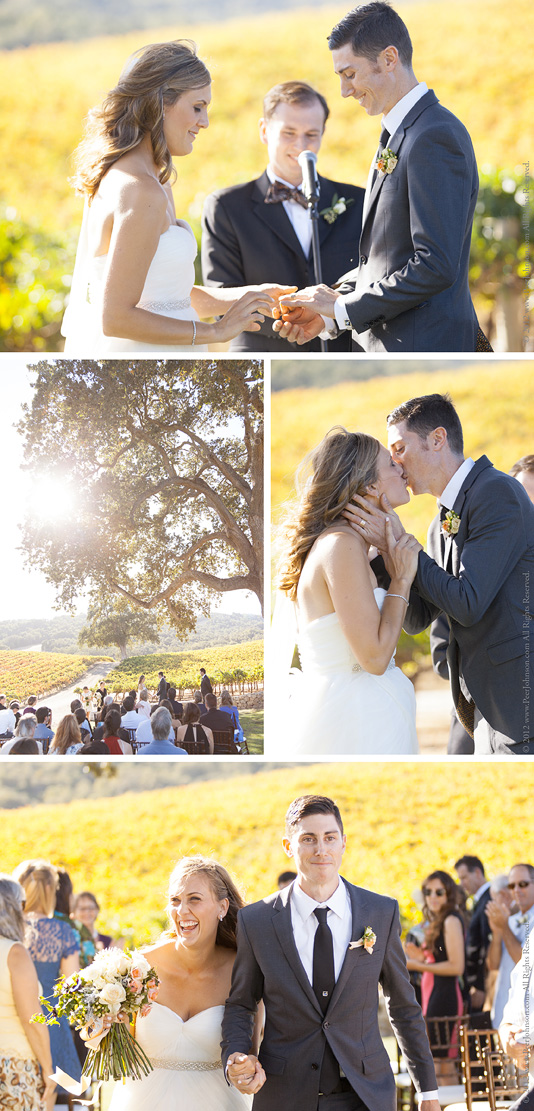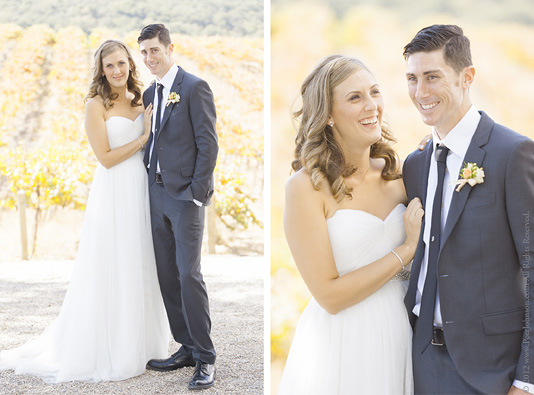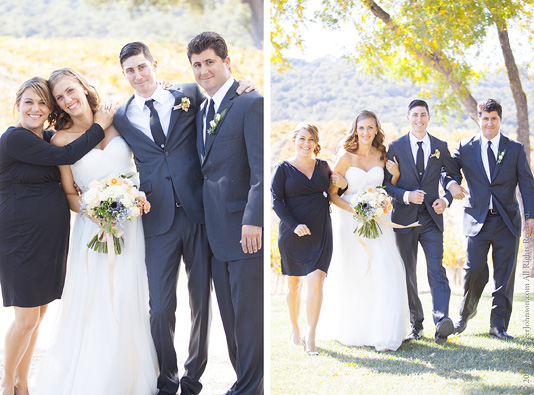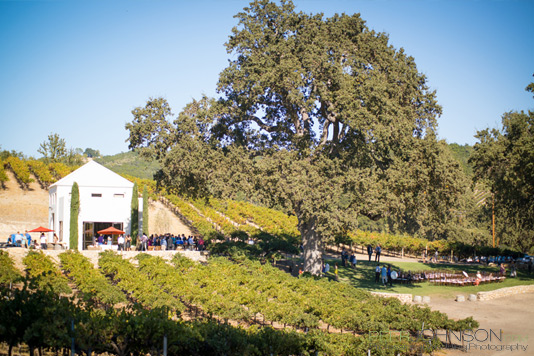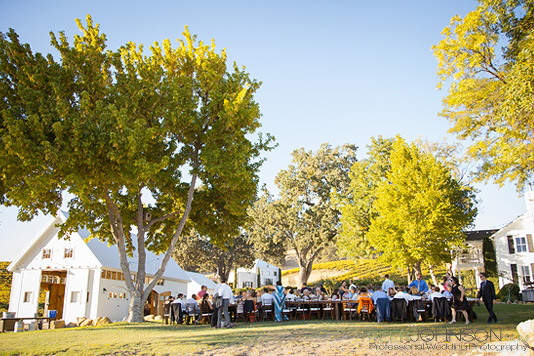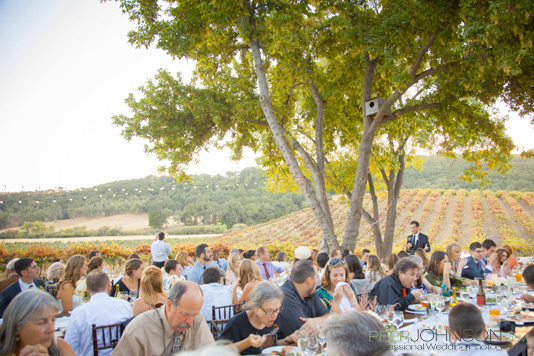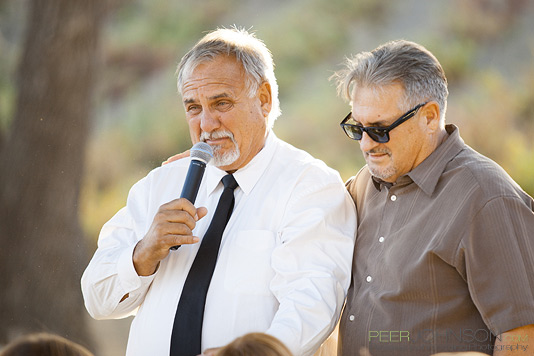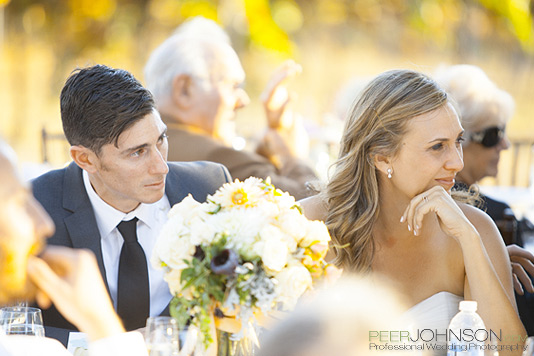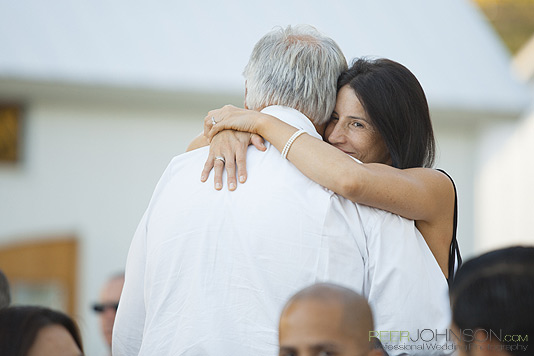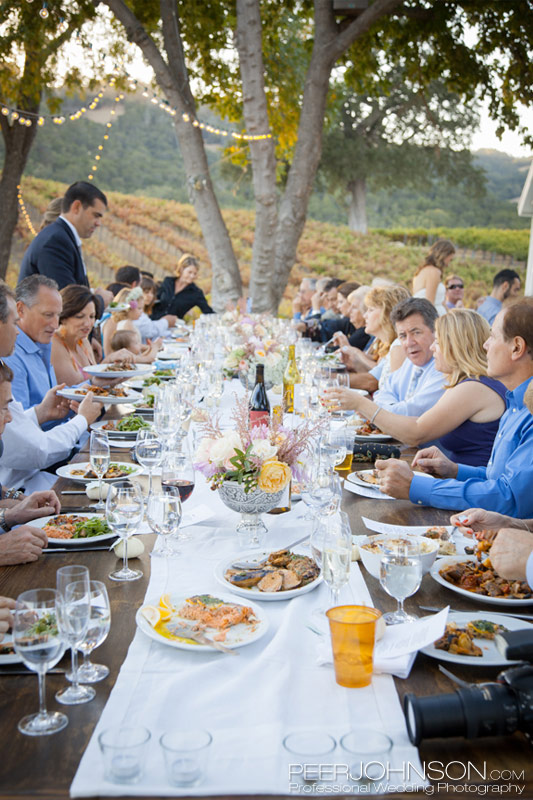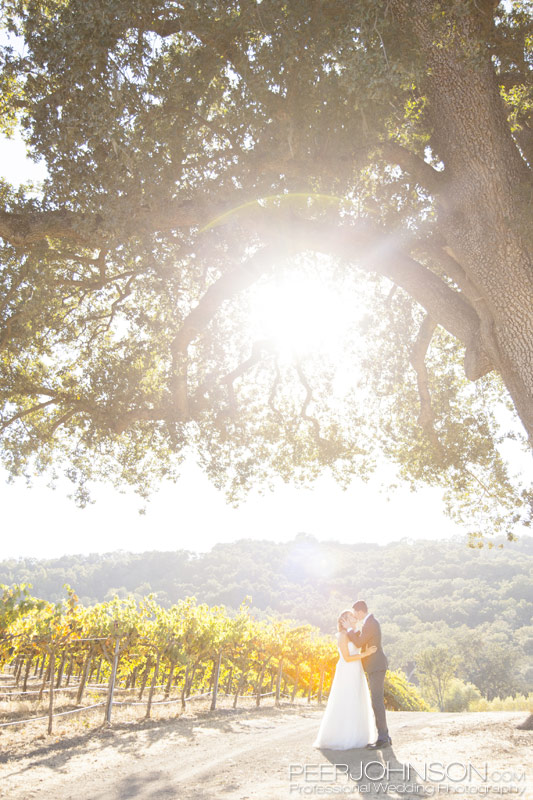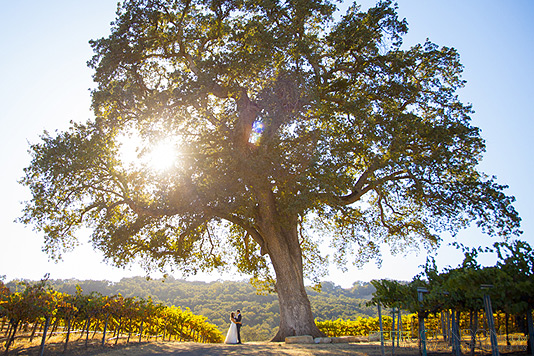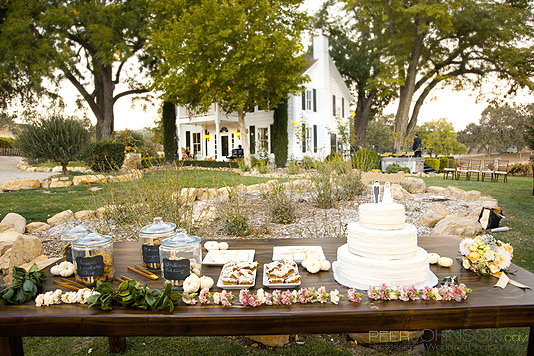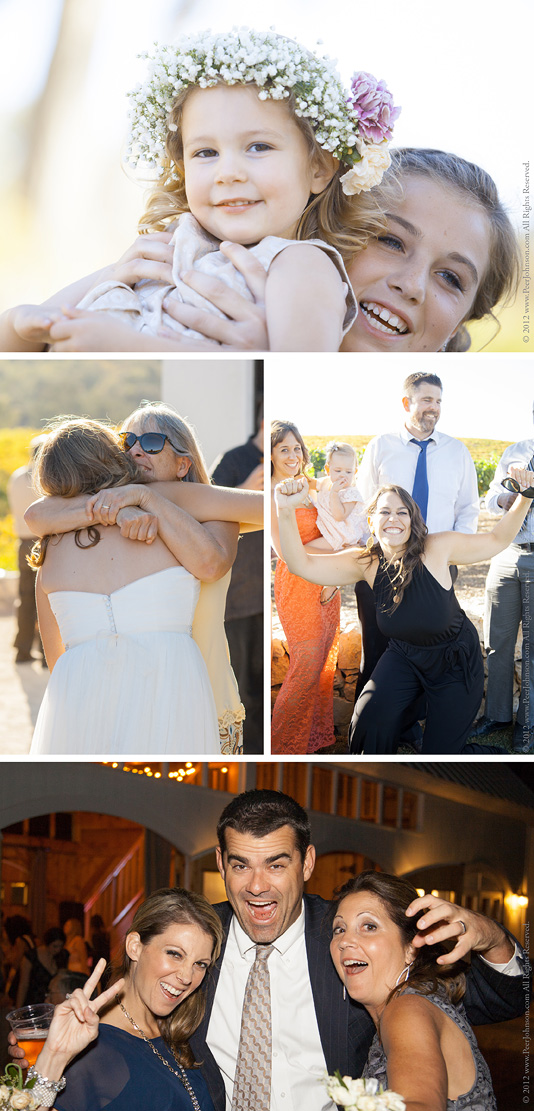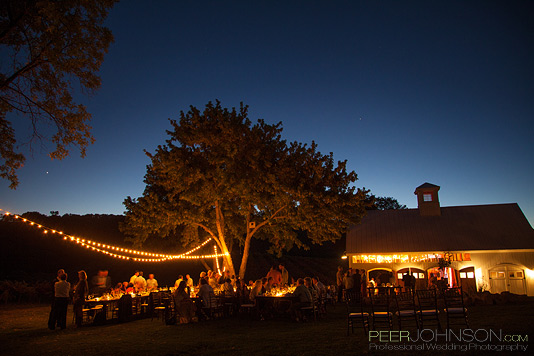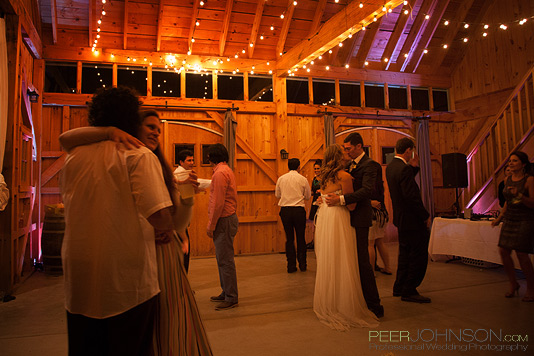 It was the perfect end to a perfect day. Each of the vendors listed below played a part in making this day as special as it was. If you're looking for a picturesque winery to host your wedding or private event, HammerSky is a great place to do so.
Photographer; Peer Johnson (contact me here)
Ceremony, Cocktails, Wine & Reception; HammerSky Vineyards
Catering – Dinner; Thomas Hill Organics
Floral Arrangements: Bonny Doon Flower Co.
Tableware, Chairs & Tables: All About Events
Cake: Cakes By Judy
Makeup & Hair; Lovely Chic Wedding